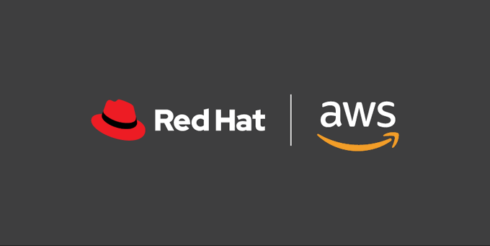 Red Hat and AWS are teaming up to deliver a jointly managed and jointly supported enterprise Kubernetes service on AWS. The companies announced Amazon Red Hat OpenShift, a fully managed service designed for IT organizations building and deploying apps in AWS on Red Hat's enterprise Kubernetes platform.
"As we move deeper into the era of cloud computing, one thing remains clear: There's no silver bullet for organization-wide digital transformation. We often see IT decision-makers seeking prescriptive guidance around the changing requirements of IT operations and application development in a containerized world," said Sathish Balakrishnan, vice president of hostedp platforms at Red Hat. "Bringing Amazon Red Hat OpenShift to the market alongside our long-time partner AWS pairs the enterprise leader in open source technologies, including Kubernetes, with the leader in public cloud infrastructure and services. Together, we're delivering an innovative, cloud-native platform that's enterprise ready today, no matter the technology challenge."
Amazon Red Hat OpenShift will include native integration with its cloud-native services, and a path for hybrid cloud deployments. 
The solution is expected to be available as a preview soon with general availability planned for the second half of 2020. 
More information is available here.