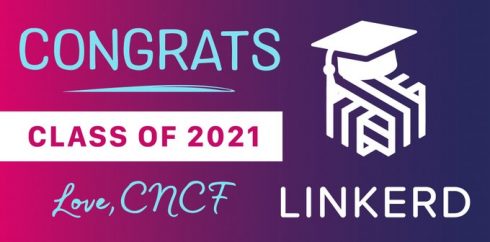 The Cloud Native Computing Foundation (CNCF) recently announced the graduation of Linkerd, which was the first project to join the CNCF Sandbox. Linkerd now becomes the first service mesh project to achieve graduated status, which indicates that the project has shown widespread adoption, an open governance process, feature maturity, and a commitment to community, sustainability, and inclusivity, according to the CNCF. 
Linkerd is a service mesh that was created by Buoyant in 2016 and operates without requiring code changes and provides cloud native applications with several observability, security, and reliability features. The service mesh project was the first CNCF project to adopt the Rust programming language in order to improve security and overall performance. Today, it has been widely adopted by organizations such as Microsoft, JPMC, and H-E-B to power mission-critical production systems.
Based on a recent Cloud Native Survey, 27% of organizations use a service mesh during production. This is a 50% increase over the previous year, while another 42% are planning to use one in the future. 
Linkered's main focus is on simplicity, performance, and user experience which has made it a highly competitive service mesh and gained the project reputable contributors globally. 
According to Buoyant, the number one priority of Linkerd is a positive user experience and empathy. They achieved this by adopting Rust, building a service-mesh-specific "micro-proxy", and focusing on Kubernetes. All of these choices have created the momentum to bring Linkerd into graduation status and resulted in a 300% increase in downloads in the past year alone.
"Service mesh has been arguably one of the fastest-growing areas of cloud native technology, and Linkerd has been leading that charge since it helped kickstart the service mesh movement," said Chris Aniszczyk, CTO of the Cloud Native Computing Foundation. "As organizations make the move to cloud native, traffic management, observability, and security become a critical part of the infrastructure. It's been exciting to watch Linkerd grow and adapt to ever-changing industry needs and pave the way for a growing ecosystem of service mesh and proxy-related projects."