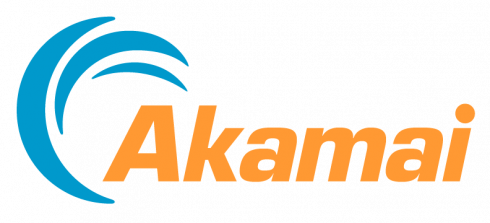 Akamai has announced the release of Edge Cloud, which will streamline and secure the delivery of data to IoT devices. The solution was designed to meet the needs of organizations who are deploying billions of IoT endpoints, as well as to boost the power of in-app messaging, Akamai explained.
"Akamai is investing to extend its network capabilities with the goal of meeting the unique needs of the growing IoT device and application messaging markets," said Craig Adams, senior vice president and general manager of web performance and security for Akamai Technologies. "Delivering massive amounts of data across the globe securely is in Akamai's DNA. We are focused on developing technology designed to scale, simplify and secure the way IoT and application data is delivered to endpoints."
SignalFx raises $75 million in Series E funding
Cloud monitoring company SignalFx has just raised $75 million in Series E funding, bringing its total funding to $179 million. The company will use the funding to accelerate its product development and global expansion.
The funding round was led by Tiger Global Management. SignalFx' existing investors also participated in the round.
Wipro announces partnership with Moogsoft
Wipro has announced a new partnership with Moogsoft. Together, the two companies will work to accelerate the next generation of AIOps solutions. Moogsoft's AIOps solution and Wipro's AI and Automation platform will be able to provide end-to-end AIOps capabilities.
According to the two companies, this partnership will enable them to provide customers with improved business availability through unified alert management, root cause analysis, proactive anomaly detection, and predictive capabilities.
AWS announces solution for migrating to AWS from ISVs
AWS has announced a new migration solution for companies looking to move their workloads to AWS from Independent Software Vendors (ISVs). According to AWS, typically those migrations require substantial knowledge and expertise of workload dependencies, application customizations, and AWS deployment options.
The AWS ISV Workload Migration Program provides a prescriptive and repeatable migration process. It offers technical enablement, migration funding, and go-to-market support. The program is currently open to Select, Advanced, and Premier tier AWS Partner Network (APN) Partners.
Orca Security raises $6.5 million in seed funding
Orca Security has raised $6.5 million in seed funding. It will use the new money to fund its mission of providing organizations with seamless full stack visibility into their complete cloud footprint.
"It is an almost impossible task for CISOs to answer security questions about their organizations' sprawling cloud deployments. Questions such as, 'Which servers are vulnerable, misconfigured, unpatched, or even breached?', 'Do I have neglected servers no one's maintained for months?' and 'Where is my sensitive data stored?'" said Avi Shua, CEO and co-founder of Orca Security. "But organizations shouldn't be forced to choose between slowing down innovation and accepting unseen and unmanaged risks. We, as a security industry, can and should do better. With Orca, IT and security operations teams gain unprecedented visibility over their entire cloud footprint, allowing them to answer these and many other important questions and to be partners in innovation rather than putting the brakes on it."
The funding round was led by YL Ventures.