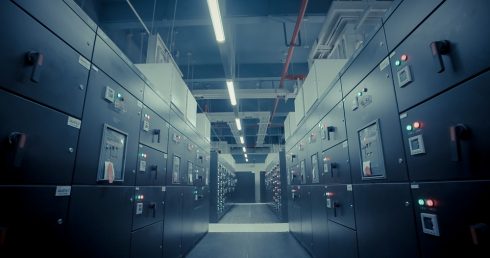 At HPE Discover Madrid 2018 this week, HPE made several new announcements for new solutions relating to cloud and the edge.
Highlights include:
HPE Datacenter Care Services expanded to meet modern needs
HPE introduced new operational capabilities to HPE Datacenter Care. The new features are designed to "transform and optimize customers' IT environments from the edge to the cloud."
HPE Datacenter Care will now include backup analysis and data loss prevention, SAP HANA migration, Microsoft Azure configuration and management, performance optimization, business risk reduction and improved security, automation of routine IT tasks, and support for EnterpriseDB Postgres.
"HPE's goal is to accelerate customers' digital transformation by modernizing IT operations and offering best-in-class solutions. HPE Datacenter Care is built on the vast expertise and IP available from our in-country and global teams, who become extended members of the customers' IT organization", said Gerry Nolan, worldwide senior director for operational services of HPE Pointnext. "With today's announcement, we are providing customers with critical skills and tools to help them shift their focus to accelerating innovation".
HPE announces Compostable Cloud
The company announced the release of Compostable Cloud, which is an open and scalable hybrid cloud compatible across HPE's infrastructure. According to the company, the solution will "deliver unmatched simplicity, speed, and customer choice."
Compostable Cloud includes built-in AI to enable compliance, data security, and automated networking and infrastructure management.
HPE also announced the first integration with Plexxi software on its SimpliVity product line. HPE SimpliVity with Compostable Fabric provides compute, storage, and networking through a single user interface, enabling true hyperconvergence.
Several new solutions added to HPE Edgeline
HPE is addressing some of the issues with moving data to the edge with several new technologies. The new technologies will enable organizations to convert data generated at the edge into action.
The solutions include:
HPE Edgeline OTLink: An open platform that provides a simple way for integrating OT networks, data flows, and control systems with IT-based business and IoT software
HPE Edgeline systems management: This solution is designed to accelerate provisioning and provide manageability and security at the edge
HPE Edgeline EL300 Converged Edge System: This solution provides OTLink and Edgeline system management, and can support a broad range of OT systems while increasing resilience against conditions at the edge.
HPE Edgeline Field Application Engineering Services: These services will help "customers plan, build, and customize OTLink-based IoT and cyber-physical systems."
According to HPE, the new solutions will set up a new ecosystem of OT adapters and applications to allow customers to integrate OT systems into closed-loop OT/IT processes. This will ultimately allow for intelligent and autonomous decision-making across the board, HPE explained.