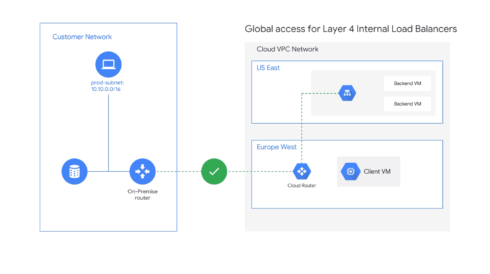 Google Cloud is introducing two new features to its Layer-4 Internal Load Balancing (L4 ILB) system that aims to provide greater availability, scale, and ease of management. L4 ILB is intended to make workloads that need to be private and can't access the Internet more resilient and scalable.
The two new features are: ILB global access and third-party multi-NIC appliance integration.
ILB Global Access allows clients to access L4 ILB from any region, according to the company. This means that on-prem clients will be able to access the load balancer, no matter what region they are in. Google Cloud is also working on integrating global access into other services such as Kubernetes 1.16 and Cloud SQL.
Third-party multi-NIC appliance integration will make it easy to integrate and scale high availability appliances. According to Google, the current process for setting up high availability for third-party appliances requires routing. This introduces unnecessary complexity and has limited high-availability capabilities.
More information on these features is available here.