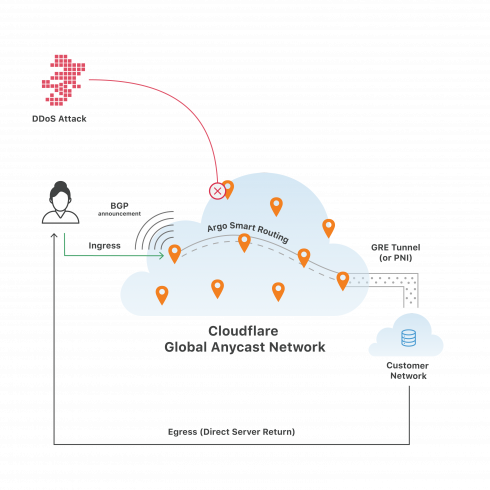 Cloudflare has announced a new tool meant to simplify IT operations. Magic Transit is a new networking solution that brings the benefits of Cloudflare's network to its customers' on-premise and data center networks. 
Specific benefits of Magic Transit include Layer 3 DDos mitigation, improved performance, and lower total cost of ownership. 
Deployed in front of a customer's network, Magic Transit will protect the network from DDoS attacks in addition to enabling provisioning of virtual network functions, such as IP packet filtering and firewalling, load balancing, and traffic management tools. 
In addition, Magic Transit uses Cloudflare's Anycast network to intelligently route traffic and filter attacks. According to Cloudflare, traditional network security services concentrate traffic in a limited set of locations, which as latency and reduces security effectiveness. 
"We have gotten very good at securing and accelerating anything on the web, but wanted to extend our capabilities to everyone," said Matthew Prince, co-founder and CEO of Cloudflare. "With Magic Transit, customers can use us to secure and accelerate any packet for any protocol, across any path."