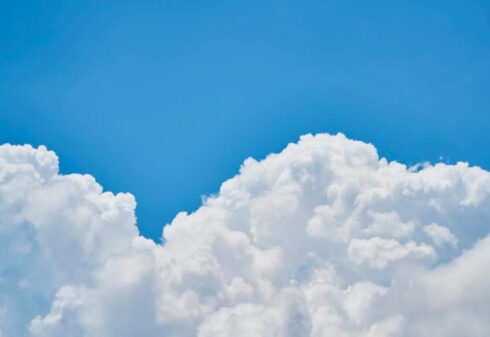 When it comes to optimizing data storage and building new digital applications in 2022, cloud is king. As a result, cloud skills have never been in higher demand than they are right now. According to Gartner's 2021 Hype Cycle for Cloud Computing, one million new cloud computing jobs will be created by the end of 2022. 
Despite the high demand for workers that are skilled in cloud technologies, there are very few technologists who are qualified to maintain cloud infrastructure and create new products in the cloud. This is creating a major cloud skills gap: though cloud adoption is higher than ever, there simply isn't enough skilled talent to fill open cloud roles. 
Findings from Pluralsight's 2022 State of Cloud Report confirm this cloud skills gap, showing that only 8% of tech workers have significant cloud-related skills and experience. Though this figure may concern both tech workers and tech leaders alike, don't despair. There are many ways to upskill in cloud technologies. Here's how to go from a cloud novice to a cloud expert. 
Survey Says: Technologists Need Cloud Learning Opportunities
The State of Cloud Report revealed that, for a majority of technologists, cloud computing simply isn't one of their top skill sets. In fact, 64% of technologists are new to the cloud and are therefore looking for basic cloud training. Despite this, 75% of leaders are building new products and features in the cloud, and many organizations consider themselves to have a high level of cloud maturity. 
So how do we reconcile this clear disconnect between organizations' desire to develop better cloud practices and technologists' lack of cloud know-how? To me, the answer is simple: cloud learning opportunities for tech workers must be baked into an organization's cloud strategy. This means providing continuous learning opportunities for technologists to level themselves up in the cloud. 
Most technologists cite security, networking, and data as their top cloud skills gaps. Each of these skills is fundamental to the success of a business's cloud strategy. But budget constraints, lack of dedicated time for upskilling, and an emphasis on hiring external workers with desired cloud skill sets rather than upskilling from within, are all barriers for tech workers who are trying to gain deeper cloud skills.

Leaders need to invest in solutions that will help their technologists gain the vital skills needed to fuel cloud transformation. This includes access to on-demand training resources for on-the-job learning, cloud labs for hands-on practice, and sandboxes for practical experimentation in cloud environments. Not only will such investments into technologists' cloud skills pay dividends by strengthening an organization's cloud operations, but they will also encourage employee satisfaction and retention. The report found that a whopping 94% of employees are more likely to stay with a company that invests in their skill development! I was tempted to copy-paste that line a few more times, for emphasis, but instead I'll just implore you to read it again. What other program are you considering that could offer even half as much impact on employee retention?
Leveling Up your Cloud Skills
There are many resources online that can help technologists get their feet wet with cloud learning, and many of them are free. 
Currently, there are a few key cloud skills that I suggest every learner get familiar with. The first is a strong understanding of cloud fundamentals. Important concepts include auto-scaling, multiple availability zones, least privilege, and minimal blast radius. All of these fundamental skills can be gained by targeting cloud certifications from vendors like AWS, GCP, and Azure. Certifications open the door to new career opportunities by building and proving knowledge in the cloud. Individuals can then practice and apply that knowledge in real-world scenarios.
Once you are comfortable in cloud fundamentals, it's important to get more specialized knowledge on topics that are central to cloud infrastructure. This may include cloud security, configuration, governance, containers, automation, and cost management. 
The most important piece of the puzzle, though, is developing a daily learning habit. Cloud technologies are constantly changing because they keep improving.  Because of this, technologists need to keep up with the pace of change or they will be left behind. So use the resources at your disposal to continuously learn new (to you) parts of the cloud, and it will turn  your cloud learning journey into a successful long-term career. 
Staying Ahead of the Ever-Changing Cloud Landscape 
Even within the past decade, the cloud landscape has changed dramatically. By 2025, organizations should expect cloud to be the default infrastructure for data and applications. 
The speed at which cloud is advancing necessitates an aggressive approach to reskilling and upskilling. Not only are skilled cloud professionals crucial to most businesses today, individuals who invest in their own cloud upskilling have much to gain. There are countless examples of individuals who have upskilled themselves in the cloud and transformed their careers. Research shows that 52% of individuals say that cloud certifications have expanded their career opportunities, and 80% of technologists say that cloud certifications have led to higher salaries.
With so much opportunity up for grabs in the cloud, business leaders and individuals alike need to make cloud skill development a top priority. The only way to stay ahead of the cloud curve is by developing a posture of continuous learning. Cloud practitioners who are hungry for learning opportunities will be the ones who can make the rapidly evolving nature of cloud their strategic advantage.