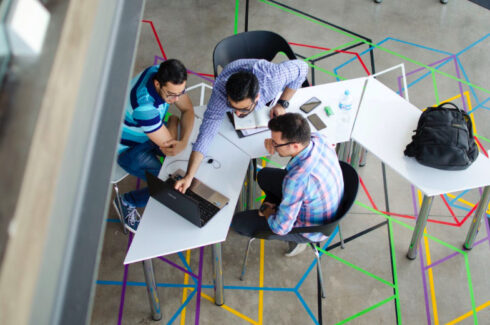 Once taken for granted, the network has become the key connective tissue as organizations increasingly move workloads to the cloud and have employees that work from anywhere. While the network has become the lynchpin for delivering modern application experiences, traditional network operations teams have suffered from a loss of visibility and control as network elements expand out of the realm of the enterprise network.
Networks that deliver connected experiences are predominantly delivered over networks that an enterprise does not control and can be opaque to traditional monitoring approaches. For example, a thousand employees working from home can mean an additional 1000 or more networks to manage including the home Wi-Fi and ISP networks.
Add to that the increasing usage of SD-WAN and offshoots such as SASE and SD-Branch and the management can become even more complex. If an organization manages its own SD-WAN, it can be challenging to verify network experience across automated changes. If SD-WAN is contracted through a 3rd party CSP, MSP or similar, the network operations team may not be able given access from the service provider to monitor the SD-WAN. 
Despite these challenges, network operations teams find that they are responsible for the end-to-end network experience no matter the network. For instance, in a branch office using SD-WAN, has users going to cloud-based apps or resources. The netops team must be able to understand the network user experience from end-to-end and pinpoint where any degradation may occur.
So, what can network operations teams do to gain back visibility and control as networks transform?
Drive Operational Efficiencies by Understanding Experience     
Being operationally efficient is more than doing more with less. It is also about eliminating wasteful toil by helping netops teams focus on what matters for customers and for the business. By bringing network user experience information into enterprise network operations tools, netops teams can prioritize their work by customer and business impact. By focusing on the right things by understanding impact and using capabilities such as alarm noise reduction, netops teams can reduce the chaos of their work. Further, they can optimize their operations by standardizing on workflows that allow them to manage the entire gamut of networks their organizations use from a single point.
Roll With the Changes and As Needed
There's no doubt that cloud adoption is increasing dramatically and the usage and variety of SDN capabilities is on the rise. Netops teams can help their organizations be future-proof, by adopting management solutions that deliver a timely and wide array of support for modern network technology. As networks transform, netops teams need to be confident that they can be ready to help accelerate the change. As the usage of un-owned/unmanaged networks increases, a scalable approach is needed that provides end-to-end visibility of managed and unmanaged networks and multi-vendor networking environments.
Take the Next Step
Discussions and recommendations on this topic are part of an exciting summit with industry experts and leaders at organizations such as Altice, Broadcom, FIS, Fujitsu Technology Solutions, IDC and Kyndryl. Summit attendees can learn how to optimize operations, accelerate network transformation and enhance connected experiences by understanding the end-to-end network experience. In addition, attendees will get to hear from the Formula 1 racing time from Williams Racing and how their high-performance IT teams deliver exiting experiences for F1 fans worldwide.
The 2023 NetOps Virtual Summit will be held live on May 3rd. The content will also be available on-demand immediately after.