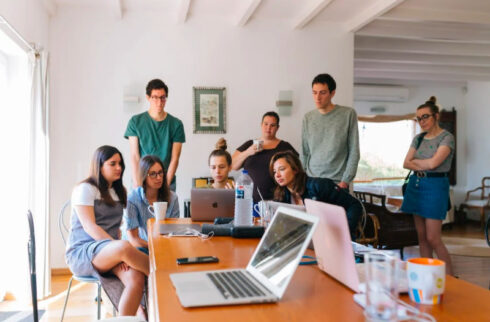 Catchpoint, long a player in the monitoring and observability space. today announced the release of capabilities that will help organizations ensure the resilience of what the company is calling "the internet stack."
With the release, the company is ramping up for its next phase, focusing on Internet Performance Monitoring (IPM), as businesses have become more reliant on the internet for their critical business activities. 
"It starts from the end user and goes all the way up to WiFi, ISP, DNS, the edge …," Howard Beader, VP of product marketing at Catchpoint, explained during an interview with SD Times at last week's Gartner Infrastructure, Operations and Cloud Strategies Conference.
The release comprises five different IPM solutions – for customer experience, workforce experience, network experience, application experience and website experience.
According to the company's announcement, the customer experience IPM solution includes:
‍Enhanced Smartboard Views that provide geographic data, network impact, routing impact correlating BGP route data with synthetic performance data.
‍Customer experience scores can provide an aggregate view of CX by geography, service, by market segment, competitors, or by test with customer-defined thresholds and alerts.
‍Performance analysis leverages Web Page Test, the industry gold standard, providing website experience metrics (page load time, first contentful paint, time to interact, filmstrip, etc.) and actionable insights and dynamic experiments for website optimization.
‍Earth View Dashboard  gives an interactive view of global pageviews and performance based on RUM data, by city or country, to visually identify issues faster.
The workforce experience solution includes such capabilities as pinpointing which workers are having trouble, what's causing that trouble, and offers better visibility and reporting, the company said. Further, it adds the ability to monitor Microsoft teams, based on real-time flow data providing information on QoS, call quality, connection throughput, and other essential metrics. Catchpoint measures performance directly from the endpoint (not collecting data from an MS service via API), directly measuring the actual experienced call quality for each employee on every call.
On the network experience side, the IPM solution delivers an improved BGP Smartboard, Dashboard and Score Metrics, designed to give IT teams faster answers for better MTTR, the company announced. The smartboard gives teams the ability to investigate BGP peer event data over time and drill into event details, while the dashboard provides a view of the health of the networks. Network mesh/node-to-node GA testing continually monitors the availability and performance of the network, and new support for DNSSEC strengthens authentication in DNS.
For application experience monitoring, the solutions include new integrations with Terraform, Jenkins and other CI tools to streamline continual release and delivery activities across the DevOps life cycle, Catchpoint noted. There also are proactive API monitoring and enhanced uptime performance and endpoint measurement.
Finally, IT teams can now configure automatic monitoring of their sites' Core Web Vitals with WebPageTest performance monitoring, unlocking tests focused on user experience and site performance. Catchpoint also offers Web performance courses for teams looking to learn more about performance.
"Only Catchpoint offers the breadth and depth of IPM solutions to help IT, Network Operations and SREs achieve Internet Resilience with less resources," says Mehdi Daoudi, CEO and co-founder of Catchpoint. "Our focus on monitoring the Internet stack for the past 14 years is without parallel."