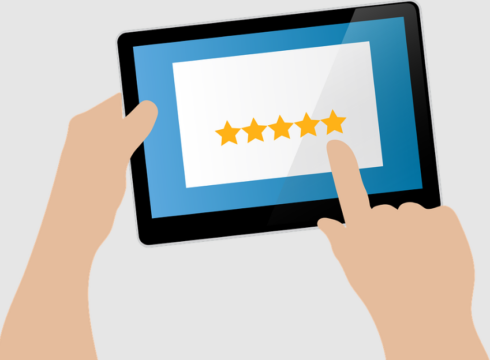 Let's face it, the internet has become the new enterprise network. Increasingly, the services and applications that an organization's employees use to be productive and drive new business are based in the cloud. And employees access these resources from anywhere – the office, from home, from the airport, on the road – from anywhere. That's why distributed security solutions such as SASE have increased in adoption. Many organizations still secure their data centers and office locations with on-premises solutions such as secure web gateways (SWG). But increasingly, cloud-based security is being rolled out ("cloud SWG"). IT teams must ensure that positive user experiences be preserved while making this transition.
Tough Questions 
A large organization recently transitioned to SASE and the complaints from users started pouring in. "Everything is slow" cried the employees. What changed? During a triage call, fingers started to point to the SASE solution that had just been introduced. Indeed, the thing that changed is usually the culprit, but how do you know? How do you know if your web security solution is negatively affecting employee digital experience or if it is caused by some other source? How do you determine the real source of the problem so it can be addressed? Digital Experience Monitoring (DEM) can help. 
For many organizations a gap exists between what IT sees and the actual user experience. In fact, many IT organizations find that their first report of end user experience problems are from the users themselves and not from their tooling. Remember that "change" that was mentioned and how it "must" be the culprit? Often, network issues elsewhere in the end-to-end experience are misperceived as "SASE" problems. This can result in a slower Mean Time to Innocence for IT teams focused on security and more importantly can lead to wild goose chases that delay the resolution of problems and negatively impact the user experience. How can organizations get ahead of this?
Why Traditional Network Monitoring Is Insufficient
Traditional network monitoring tools fall short when it comes to providing complete end-to-end view of cloud delivered applications and services and often have blind spots in the last mile to the user including 3rd party and ISP networks. Only active and passive testing that covers the full app and network delivery paths, IT is enabled to efficiently isolate the root cause of performance issues. This visibility comes from new approaches such as DEM.
Enter Digital Experience Monitoring
DEM can provide the end-to-end visibility of the complete network chain to help pinpoint where slowdowns are coming from and understand the impact to users. End-user experience can be directly measured and followed across the entire network path from the user to the services or apps they are accessing including any security layers that lie between. DEM can provide a view of true end-user experience using both active and passive monitoring. This is a critical capability to have as organizations seek to ensure there's no tradeoff between security and user experience. 
Breaking It Down – 1, 2, 3
Including digital experience monitoring as an integral part of your SASE adoption plan helps ensure success. Timing is everything, so you'll want to have DEM in place to cover the following three phases:
      First, before you rollout SASE, you can use a DEM solution to baseline the current user experience. This is critical as you need to know from where you are starting and have a point of comparison.
      Second, during your rollout, proactively monitor the end-to-end experience to quickly identify any issues as you transition.
      Finally, after the rollout is complete, get an on-going view of user experience so you can understand when things vary from the norm to proactively get ahead of any new problems before users are impacted.
Digital Experience Monitoring Is Critical to SASE Success
When DEM solutions provide complete network and application visibility for cloud, on-premises and hybrid architectures, IT teams are enabled with an understanding of the complete path, including secure web gateways, no matter where they are in the network architecture. Being able to understand the source of slow performance and the impact on users sets organizations up for success as they advance their cloud and SASE adoption to support work-from-anywhere approaches.
Watch this short video to see how one organization uses digital experience monitoring to ensure the success of their hybrid cloud adoption.