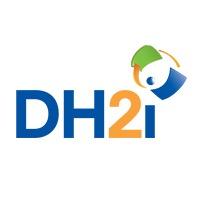 DH2i is announcing DxEnterprise 17.5 tomorrow. DxEnterprise is a Windows and Linux Smart Availability solution for databases, Docker containers, Availability Groups, and application services.
It will add support for SQL Server 2017, making it the first solution in the industry to do so. According to the company, there is not currently any other solution on the market that can manage and make a cluster highly available between Windows and Linux for SQL Server 2017.
The solution will also feature management and orchestration of Linux services with automatic failover. This will be particularly useful for open source databases, as it will eliminate the need for separate tools to manage different deployments.
DxEnterprise 17.5 features automatic Windows and Linux failover clustering. It allows users to make a cluster highly available in AWS and Azure without needing Windows Server failover clustering and Active Directory.
The two main use cases of this solution are focused on SQL Server 2017 and newer users and public cloud and managed service providers
It will provide SQL Server 2017 users with a cross-platform environment that is flexible enough to move workloads and data to and from clouds. It will also provide those users with the ability to scale cloud-based analytics and BI nodes.
For managed service providers, it gives them the ability to create cross platform services and help reduce downtime for their customers, which will give them a competitive advantage.
"Today, typically without something like DxEnterprise, IT teams and administrators are generally tasked with providing high availability for their workloads, for their databases, for their Docker deployments, and for their various services. In order to do that, they typically have a mixed bag or various different silos of HA solutions or management solutions for each of those different deployments," said Connor Cox, director of business development at DH2i. "What DxEnterprise really allows customers to do is to pull all of those into a single management framework and manage them all the same way from a single tool across all of the various infrastructures that they may have."