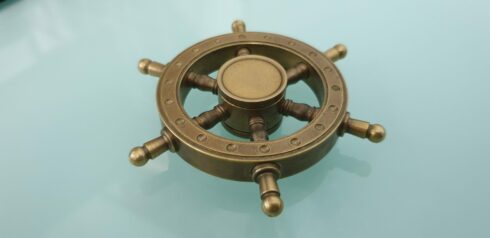 Grafana Labs has introduced new capabilities for its observability platform Grafana Cloud to help Kubernetes platform teams lower cloud costs and improve unified monitoring for their cloud-native infrastructure. 
"Kubernetes leveled up platform engineering and redefined how global distributed teams could access shared infrastructure – but teams have to use multiple different platforms to cover the full breadth of cost monitoring, system health, incident management and related K8s infrastructure concerns," said Tom Wilkie, CTO of Grafana Labs and CNCF Governing Board member. "We believe that Grafana Cloud, our fully managed offering that makes it easier to get started with observability and includes a generous forever-free tier, gives platform teams more insight under one roof than any other observability tool for Kubernetes environments
According to the company, the cost monitoring feature in Grafana Cloud is aimed at helping platform teams measure infrastructure expenses in Kubernetes deployments, breaking down costs by elements like nodes, persistent volumes, and load balancers in multi-cloud environments, including AWS, GCP, and Azure. It also provides suggestions for optimizing resource areas to reduce expenses, such as CPUs and RAM. 
Grafana Cloud is also testing a feature that enables scraping traces from Kubernetes clusters. This data can be sent to Grafana Tempo for visualization. This capability simplifies incident resolution by allowing platform teams to trace specific Kubernetes events from start to finish with a straightforward agent installation, eliminating the need to navigate multiple Kubernetes infrastructure components, Grafana explained.
Other new features include a Kubernetes Monitoring landing page that reduces context switching for platform teams, simplified Helm installation, as well as easier monitoring of services running on Kubernetes fleets.
These enhancements will be showcased at KubeCon + CloudNativeCon, a major open-source conference focused on Kubernetes and related technologies, happening from November 6-9 in Chicago.