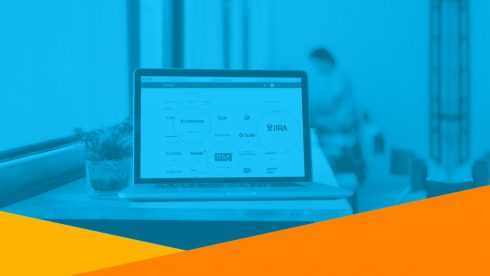 OneLogin has released an Identity-as-a-Service (IDaaS) solution called OneLogin Access. The solution is designed to enable companies to manage access for on-premises and cloud-based applications from a single console.
Gartner Research predicts that by 2020, the typical enterprise's Identity and Access Management program will have one million people, 10 million things, and billions of relationships. As a result, the importance of having a solid identity management solution will continue to grow in the coming years, OneLogin explained.
"Modern IT managers face an overwhelming challenge. They are under constant pressure to mitigate ever-evolving cyber threats, while also trying to minimize user friction for employees and provide them with access to mission critical applications required for their roles," Gary Gwin, director of product at OneLogin, wrote in a post.
According to the company, the new solution offers two unique benefits. Its modern architecture uses a Docker-based deployment model. In addition, it uses standard protocols such as SAML, allowing legacy application to be secured with many different means of authentication.
OneLogin explained those features will be useful to DevOps and IT managers who are trying to replacing legacy web access management solutions.
It also aims to optimize customer experience with a single support experience, interface, and audit trail. The solution integrates directly with Active Directory to avoid delays in user onboarding and to protect employee data from unauthorized access. The solution uses adaptive technology to determine a benchmark for user behavior, detect anomalies, and improve security without having to compromise on usability.
According to Miles Kelly, chief marketing officer at OneLogin, customers are seeing a 50 percent cost reduction because they are reducing the number of individuals dedicated to access management.
"Never has it been more critical — or more complex — to securely manage access across the explosion of distributed applications, data, and intelligence," said Brad Brooks, CEO of OneLogin. "Our Unified Access Management Platform featuring OneLogin Access is purpose-built for hybrid customer environments. Historically, a customer's only option was building a cumbersome, multi-vendor, prohibitively expensive solution. That all changes today."