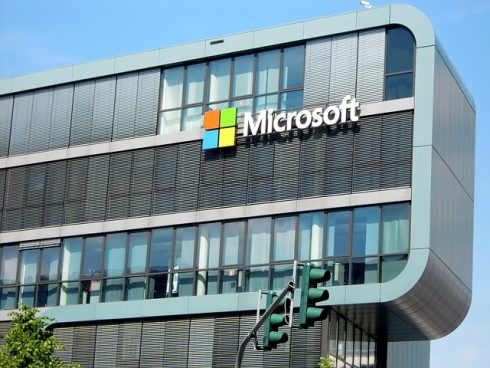 Microsoft has rolled out the first upgrade of its System Center management suite under its new semi-channel release cycle. The release of System Center version 1801 is the outgrowth of Microsoft's ongoing shift to its new continuous iteration development cycle to produce new versions of its major software offerings every six months, rather than release major upgrades every few years.
While the company made the shift last year with Windows 10, the release of System Center and the imminent rollout of Windows Server, bring that same cycle to IT ops management.
Customers opting for the semi-annual channel releases receive upgrades at a faster pace but are only supported for 18 months, meaning IT Ops teams must commit to upgrading the software routinely. The promised benefit is more secure software with the latest features, Microsoft officials have touted. Organizations with apps or IT operations models not ready to support those upgrades can opt for the traditional Long-Term Servicing Channel (LTSC). Microsoft will support software under LTSC for five years with an additional five years available as extended support.
System Center is widely used by large enterprises and consists of several key modules including Configuration Manager for client deployment and management, Orchestrator, Service Management Automation, Service Manager, Virtual Machine Manager (VMM), Operations Manager and Data Protection Manager.
The new features primarily appear in the latter three, though each of the tools was updated with bug fixes and security improvements in version 1801 including support for TLS 1.2 encryption, according to Bala Rajagopalan, Microsoft's principal program manager for System Center, in a blog post announcing the release last week.
Microsoft hasn't made any major changes to the System Center Service Manager ITSM module, though notably did add a bi-directional connector that integrates System Center with incident response tools from ServiceNow, Provance and Cherwell, as well as its own Service Manager. The IT Service Management Connector (ITSMC) lets IT ops administrators initiate work items from their ITMS tool originated from alerts coming from Microsoft Azure including activity log and log analytics alerts. The ITSMC also lets administrators sync incidents and change request data from their ITSM tools to a Log Analytics workspace, according to Microsoft.
Most of the noteworthy new features in System Center version 1801 appear in VMM including:
Nested virtualization: From the VMM console, administrators can in effect virtualize a Hyper-V host, a feature introduced in Windows Server 2016, rather than doing so using PowerShell
Software load balancing: While VMM 2016 supports this method of making sure network traffic among workloads is evenly distributed, it required Virtual IPs (VIPs) using PowerShell scripts. The new VMM release simplifies software load balancing of VIPs to deploy multi-tier applications using service templates, which Microsoft said also supports both public and internal load balancing
Storage management of QoS clusters: Storage quality of service (QoS) is supported on all managed clusters including Scale-Out File Servers running on Windows Server 2016, not just hyper converged clusters
Azure Resource Manager administration: While System Center 2016 introduced the ability to add and manage Azure subscriptions, the VMM plugin does so using certificate-based authentication to the VMs in a public Azure region. System Center 1801 now allows IT ops teams to manage those subscription using Azure Active Directory credentials.
Version 1801 in VMM also now supports host monitoring, host management, Host Guardian Services (HGS) fallback, the ability to configure an encrypted SDN virtual network, shielded Linux VMs on Hyper-V management and backup services.
Meanwhile, Systems Center Operations Manager (SCOM) also has some new features including a new web console that's HTML5-based and dashboards, which Microsoft believes will provide a better user experience. Given it's no longer dependent on Microsoft's Silverlight runtime, it should offer more modern, richer and better performing visualizations and no longer carry browser dependencies. The HTML5 dashboards enable alert, state, performance, topology, tile and custom widgets. Within the dashboards, administrators can view web application status, management group health (including trends), Unix/Linux system summaries and network summaries.
The updated SCOM release also includes improvements and recommendations of SCOM management packs including those offered by third parties. Microsoft has also integrated Service Map with SCOM using its Distributed Application Diagram feature, providing views of app servers and their networking dependencies determined by the Service Map. Microsoft said that is enabled thanks to deeper endpoint monitoring from SCOM, presented in the maps providing improved visualization of workflows.
Rajagopalan noted in last week's announcement that the company will reveal what's coming in the fall System Center release as well as the LTSC upgrade.