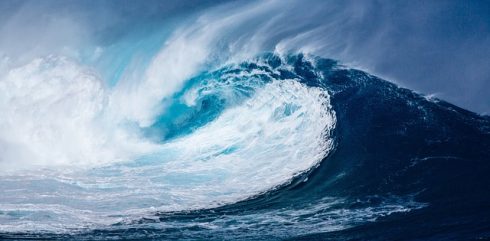 IT help desk technicians and administrators can't move fast enough to keep up with the flood of tickets that are coming their way these days. The good news is that help is on the way. Thanks to advances in artificial intelligence (AI), machine learning and predictive analytics, the ability to automate the resolution of IT service issues with little or no human intervention is now surfacing.
Bringing AI and machine learning to facilitate self-service IT Service Management (ITSM) driven by bots, virtual agents and even using conversational computing capabilities is a common focus of the leading providers including ServiceNow, BMC Software, Micro Focus, Samanage, Atlassian and Ivanti, among many others.
Several factors are now bringing AI into the ITSM equation, notably the availability of cloud-scale services, new programmable machine learning APIs that are now commercially viable and the introduction of virtual agents and bots into other customer service tools. It's debatable to what extent AI is a priority and for sure, most of what's now appearing in ITSM tools is rudimentary, if not just creating the building blocks for what will be available in the coming years. IT research firm IDC predicts that 75 percent of workers this year will interact with at least one application that has AI or machine learning capability built in and by next year the same percentage will have some interaction with intelligent digital assistants.
"There's a lot of interest in both artificial intelligence, and in workflow-style solutions, what they call low-code, no-code service solutions," says IDC's ITSM research manager Shannon Kalvar. "Both of these are in their early stages. When you look at what they are doing with AI, you are seeing what they're calling intelligent agents, and everyone has a different name for it, which means you can chat with it in your chat interface, and they are also working on routing, trying to figure out who can answer your question. And those are both great things to be able to do. It's just the beginning."
Driving the demand for these capabilities are the challenges that have besieged IT service desks over the past decade. The rise of mobile workers who have become reliant on the new wave of digitally driven processes, the ability for them to work flexibility on any device, app, service and network, and the expectation and requirement of constant availability, has had an exponential correlation on incidents. The new so called digital workplace and competitive requirement to resolve this growing flow of tickets as quickly as possible, combined with mounting security incidents, is here to stay.
Building Blocks
At the same time, the introduction of AI into the ITSM equation are early building blocks, meaning don't expect virtual agents and bots to take over the help desk overnight. But given the rise of AI and machine learning tools and infrastructure already applied in many threat detection tools, monitoring services and even recent advances in pattern recognition and natural language processing, it was only a matter of time before new levels of automation would start to appear in ITSM offerings. While many AI and machine algorithms have existed for some time, service desks can leverage the scale of public clouds and the machine learning interfaces leading infrastructure providers and developers now offer. The introduction of self-service functions and AI into ITSM tools — many call it AIOps — also aim to tap HR, finance and facilities management systems.
Maxed Out
The need to bring AI to ITSM isn't just a matter of cost-cutting. The number of requests and the wide scope of potential issues at the infrastructure, endpoint, application and now the cloud level also suggests that there are too many potential issues for even the largest help desks to keep up with. A study conducted last year by Accenture for leading ITSM provider ServiceNow, found that 43 percent of IT help desk administrators had more than 100 troubleshooting categories to choose from and 25 percent had over 300.
ServiceNow began 2018 with the release of Kingston, the latest semi-annual version of its Now SaaS-based service. The release introduces its new Agent Intelligence orchestration engine. While it's a critical new piece of the ServiceNow platform, Agent Intelligence has just started to roll out and is somewhat rudimentary.
"Agent Intelligence is a supervised machine learning capability," says Farrell Hough, general manager of ServiceNow's ITSM, IT Business Manager and IT Asset Management businesses. "It trains on the data that you already have in your system, and very simply it is able to give you a view of accuracies for how to categorize and how it auto-classifies."
Supervised machine learning uses an organization's data to build predictive models that becomes more accurate over time as more data is capable of training them, according to the company. The machine learning models are designed to categorize and prioritize incidents and assign them in ways that will facilitate resolution and reduce potential errors, according to Hough.
"This is taking away the monotony that comes for end users needing to categorize any kind of a task," she says. "Digging through nested lists of categories, is extremely frustrating, a waste of time and hardly ever accurate." The benefit of supervised machine learning is it allows organizations to use AI without having to hire data scientists.
Does this mean ServiceNow's Kingston release has suddenly turned resolution of tickets over to bots or virtual agents? Hough says that such a leap out of the gate isn't realistic. "For models that apply unsupervised machine learning, I don't know that the technology has evolved enough or if the skill sets have evolved enough in the workplace," she says. "We are focusing very squarely on supervised machine learning, which is a lot more concrete and has practical applications. We're continuing to pay attention to evolution in the unsupervised space, to see how those technologies evolve, but those tend to be more user intensive."
Beware of the hype scale
Troy DuMoulin, VP of research and development at Pink Elephant, a global ITSM training, certification and consulting firm, says that while organizations are looking for simplified ITSM strategies, particularly the growing number shifting to sharedservices IT, most large shops he has consulted with aren't shopping for virtual agents yet. "It' s very early on the hype scale," DuMoulin says. "They're interesting enough for webinars and conferences but chatbots are very, very rudimentary. The average org isn't even thinking about it. Even in self-service, it has very limited adoption."
Many organizations are starting to provide self-service for functions such as password reset but automating more complex issues is very early on the curve of emergence, according to DuMoulin. "The service management, the pundits, the analysts all want to talk about the cutting-edge stuff, but the average organization I work with is still trying to figure out basic block and tackle," he says. "They are doing stuff such as DevOps, pipeline automation and platform as a service, but that's not connected well yet with other things in their organization, like their strategy and their portfolio and their program processes."
Steve Stover, VP of product and alliance at Samanage, a provider of a SaaS-based ITSM platform financially backed by Salesforce.com, disagrees with DuMoulin, saying interactions with enterprise customers prompted the company to form an AI group last year. The company delivered the first AI capability to its Samanage Service Desk, with the ability to categorize tickets by comparing them against data in historical tickets, which the company said will provide faster resolution times and more accurate reporting. "We released that feature in the fourth quarter and has already had very high adoption rates," Stover says.
When it first rolled out, customers accepted 80 percent of the predictions, according to Stover, and now it's up in the high 90s. "The great thing about machine learning is it improves over time," he says. ServiceNow's Hough promises similar improvements with its new Agent Intelligence. Built into the company's Now cloud service platform, it's designed to create predictive models based on how organizations resolve specific incidents.
Send in the bots
Most of the leading ITSM providers say they're looking at how tap into the growing use of chatbots in the enterprise, notably Slack, Microsoft Teams and Atlassian's Hipchat, among others. For example, BMC has already announced integration with Slack, which is already popular among IT and dev teams, and works with SMS. A forthcoming release will support Microsoft Teams, which is offered free to Office 365 subscribers.
Atlassian, which says Jira Service Desk ITSM is among its fastest growing offerings, recently rolled out a new chatbot tool, called Stride, which it describes as a more collaborative team communicationsbased chatbot platform. Atlassian ITSM solution engineer Paul Buffington said the company is looking at how to bring Stride into its service desk offering. "If there's a major incident, IT Ops teams could launch a dedicated room, where all of the chat conversation that goes on there is audited back to the incident," Buffington says. "It provides a better way to solve those types of outages and incidents."