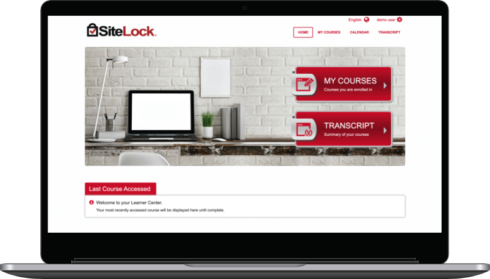 Phishing has always been a concern for organizations, but recent research from Barracuda has highlighted the increased need for security awareness as coronavirus-related phishing scams continue to rise. The research found that such scams have been steadily increasing since January and increased by 667% from the end of February to the end of March. Training employees to look out for suspicious emails can help companies avoid the likelihood of someone in their organization falling for one of these scams. 
In order to help, the security company SiteLock has announced a new training program that will aid small businesses as they teach employees what to look out for. According to the company, small businesses are often the main targets of cybercriminals. 
SiteLock Security Awareness Training & Phishing Simulator provides an assessment of the company's security knowledge gap, integrated learning paths, phishing simulations, and reports of training effectiveness.
Even without the increase in phishing attacks during this health crisis, this type of training is crucial. According to Inspired eLearning, 91% of security incidents start with a phishing email and 97% of people are unable to identify sophisticated phishing emails. 
"We are excited to announce the release of SiteLock Security Awareness Training & Phishing Simulation," said Neill Feather, chief innovation officer for SiteLock. "In the face of an ever-evolving threat landscape, it's crucial to educate employees on security best practices, no matter if they are working within the organization or at home. Security awareness training and phishing simulations teach employees to keep security top of mind at all times, helping to prevent data breaches, ransomware and other cyber threats that put organizations at risk."