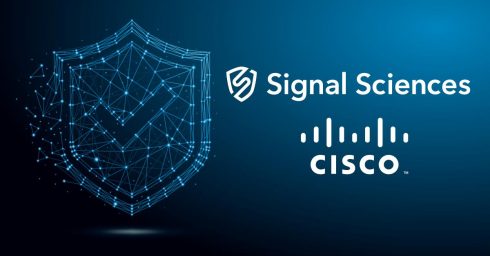 Signal Sciences has announced a new integration with Cisco Threat Response in order to better help its customers defend against web app attacks. The integration will give customers instant visibility into their web application attack data, enabling security teams to respond to threats quickly.
"In today's evolving business landscape, we are seeing a dramatic shift in the way web applications are developed and deployed," said Hala Al-Adwan, vice president of technology at Signal Sciences. "Signal Sciences and Cisco are working together to redefine the way security teams protect their modern application workloads. This exciting integration is the first of several that combine the award-winning Signal Sciences solution with Cisco's security product portfolio."
Red Hat Enterprise Linux 7.7 beta is now available
Red Hat has released a beta of Red Hat Enterprise Linux (RHEL) 7.7. According to Red Hat, this release is the last release in the Full Support Phase of the RHEL 7 life cycle.
RHEL 7.7 includes new performance enhancements and bug fixes, as well as remediation for recently disclosed vulnerabilities like Microarchitectural Data Sampling/ZombieLoad.
SentinelOne completes $120 million Series D funding round
SentinelOne has announced the completion of a $120 million Series D funding round. This brings the company's total funding up to $230 million.
The company will use the funding to accelerate its mission of displacing "legacy and next-gen competitors in connecting endpoint, cloud, and IoT protection through its autonomous AI platform deployed throughout the enterprise."
The round was led by Insight Partners, with participation from Samsung Venture Investment Corporation, NextEquity, Third Point Ventures, Redpoint Ventures, Granite Hill and Data Collective (DCVC).
Wind River and Airbiquity team up on OTA solution for connected cars
IoT company Wind River and connected vehicle service provider Airbiquity have announced a new partnership. The two companies hope to develop an end-to-end life cylce management solution for connected vehicles. This solution will allow for intelligent over-the-air (OTA) software updates.
"Carmakers are facing pressure to introduce highly complex features and constantly provide more value. Advancing software management to securely address the entire lifecycle of a car will be an effective strategy to help carmakers deliver more and ongoing innovation while staying cost-effective," said Marques McCammon, vice president of Automotive at Wind River. "By teaming up with leaders like Airbiquity, we can help carmakers meet evolving customer and business needs."