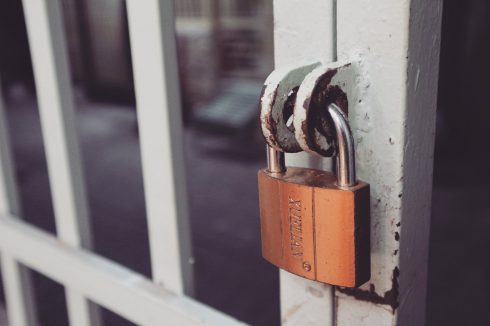 Exabeam, the Smarter SIEM company, today announced that it has closed $75 million in Series E funding to accelerate worldwide efforts to displace legacy security management vendors. The latest round is jointly led by new investor Sapphire Ventures and Lightspeed Venture Partners, which have collectively backed nearly 40 IPOs. Other existing investors also participated. The funds will be used for expanding sales reach and to expedite new product features and configurations.
In the last 12 months, Exabeam's market perception has shifted from a user and entity behavior analytics (UEBA) vendor to a leading SIEM provider. Recognizing this, Exabeam was recently named a leader in the 2018 Gartner Magic Quadrant for Security Information and Event Management. During the last fiscal year, 76 percent of the company's replacement deals eliminated legacy vendors, including IBM, McAfee, RSA, LogRhythm, Micro Focus and Splunk. In addition, Exabeam has a 72 percent win rate in replacement deals against these incumbents. Technology and services giant NTT DATA is just one example of a global deployment where Exabeam displaced multiple legacy SIEMs and the company standardized on Exabeam going forward.
Since its $50 million Series D funding round in August 2018, Exabeam has also seen increased sales of its cloud offerings, on the heels of the release of Exabeam SaaS Cloud, which was launched and purchased by its first customer within the first quarter of this year. The company also expanded its sales team and Technology Alliance Partnership Program, which has already attracted more than 350 software and services vendors, representing integrations with nearly 2,500 unique data sources and APIs.
"Over the last year, we've seen our strategic value increase, and our average deal size has grown by 100 percent from just two years ago. This is because we're listening to our customers and delivering the innovative technologies they need, including, most recently, the ability to detect threats in the cloud. With the win rates we're seeing and market opportunity in replacement business, we're raising money to accelerate our go-to-market and enhance our products to bring additional innovation to modern SOC environments," said Nir Polak, Exabeam CEO.
He added, "Having recently backed groundbreaking public companies like Box, DocuSign, MuleSoft, Nutanix and Square, both Lightspeed and Sapphire have an incredible combined track record of spotting up-and-comers that will ultimately dominate their markets. Their collective guidance and support will only further our mission to keep our customers out of the breach headlines and take over the SIEM market along the way."
Alongside the influx of big data driven by cloud applications and mobile devices, as well as increasingly sophisticated insider and external threats, Exabeam is scaling to meet the needs of the largest organizations globally. As a next generation security player founded in 2013, the company continues to disrupt the SIEM market with its flat, user-based pricing model and streamlined threat detection and machine learning-powered behavioral analytics—helping security operations center (SOC) analysts work smarter.
"We've chosen to back Exabeam because of the momentum the company has in a very large and important market. Nir and the team are solving the problems that legacy SIEM vendors don't seem to realize they have, and to us, that demonstrated unmistakable value. Customers are consistently buying its full platform as a replacement for the offerings that once dominated the market to improve their security posture and conquer the hurdles of outdated technology and expensive, data-based pricing," said Anders Ranum, managing director at Sapphire Ventures. "As cyberattacks, cyberwarfare and corporate espionage are on the rise, Exabeam is enabling companies to analyze user behavior and spot even the most subtle anomalies in a way no other SIEM vendor has. They're in an ideal position to be the next big security disruptor, and we're excited to be joining in their journey."
"Lightspeed is excited to double down on our investment in Exabeam," said Ravi Mhatre, partner at Lightspeed Venture Partners. "Looking broadly at the security market in recent years, there have been several big exits from companies replacing legacy authentication and endpoint protection vendors. Security management is next, and Exabeam is well positioned to be the leader."
Exabeam has recently been named to Business Insider's 30 Cybersecurity Startups that Will Blow up in 2019 and Silicon Valley Business Journal's Best Places to Work in the Bay Area lists. It has also ranked No. 12 overall and No. 1 in security on Inc. Magazine's 37th annual Inc. 5000, as well as No. 8 on the Wall Street Journal's Tech Companies to Watch in 2018.