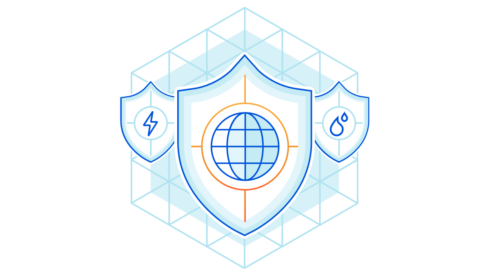 Cloudflare, CrowdStrike, and Ping Identity partnered up to strengthen U.S. cybersecurity in light of increased cyber threats.
The new Critical Infrastructure Defense Project will provide free cybersecurity services to vulnerable industries. Eligible organizations will have access to the full suite of Cloudflare Zero Trust solutions, endpoint protection, and intelligence services from CrowdStrike. 
The project will also offer an easy-to-follow roadmap that offers step-by-step security measures that companies can take to defend themselves from cyberattacks.
The security features available to organizations through the Critical Infrastructure Defense Project provide a Zero Trust model for securing the networks, endpoints, and identities of organizations and critical threat intelligence for teams that are at risk of attack.
The effort by the companies comes soon after the Department of Homeland Security's (DHS) Cybersecurity and Infrastructure Agency (CISA) issued a 'Shields Up' advisory last month to urge all U.S. businesses to take steps to prepare for potentially disruptive cyber activity in light of the Russian invasion of Ukraine. 
"This is first and foremost a public service initiative to secure the endpoints and data of some of the most important critical infrastructure entities in the country," said George Kurtz, CEO and co-founder of CrowdStrike. "We are in a position to help and we want to do all we can. Today, CrowdStrike is offering two no-cost capabilities in endpoint protection and intelligence services to help critical organizations in the U.S. better protect themselves against evolving threats and ensure critical functions for Americans are not disrupted."