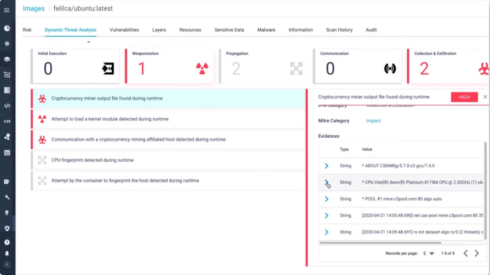 Cloud-native security company Aqua Security is introducing new features that will help companies address their security risk to its Cloud Native Application Protection Platform (CNAPP).
According to Aqua Security, users can choose whether to go with a quick assessment of workload risk, or they can  actively protect those workloads from attacks in runtime. They can also choose whether they want to combine the controls with best practices and shift-left policies. 
The company hopes that this new addition will reduce the blind spots that result when a company is working with multiple vendors and partial solutions across the application lifecycle.
New features of Aqua's CNAPP include Continuous Asset Discovery that monitors cloud accounts for new resources and evaluates them. 
Also, Asset Inventory catalogues all K8s clusters, containers, functions, VMs, registries and other cloud resources, then allows the user to search and filter based on asset category, risk type or severity.
Other new features include cloud workload scanning searches for vulnerabilities, malware, secrets and more in running workloads and Cloud Security Insights that leverage a graph database to detail a compound risk analysis. 
"For security teams, having active, preventative shift-left and runtime controls protecting their cloud native applications is a non-negotiable requirement," said Amir Jerbi, CTO and co-founder of Aqua Security. "Their customers and compliance regulators both require active protection across the lifecycle. But security teams are also short-staffed and in need of tools that reduce noise, allowing them to focus on the top risks first. With this release, customers get the best of both worlds: a prioritized view of risk to meet them where they are today, so that we can protect them tomorrow."