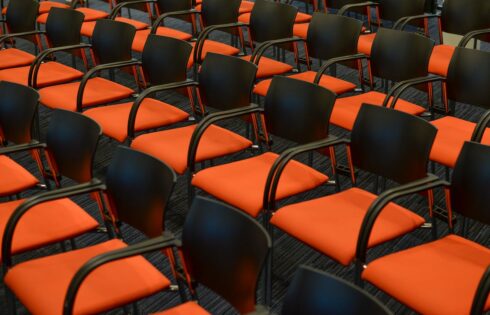 VMware's annual conference, VMware Explore, kicked off today in Las Vegas, Nevada. The event brings together thousands of VMware users and experts, and a number of partners time their announcements to come out at the event.
Here are some of the highlights from the event so far: 
IBM launches new partner-managed service in its cloud
The new service will provide the companies' customers with a hybrid cloud to enable seamless migration of workloads between on-premises and IBM Cloud environments.
IBM also announced a new cloud-managed multi-tenant vCloud Director solution, which allows customers to keep applications in a shared environment while still being able to tailor them to business needs. 
"VMware and IBM are building on our more than 20-year partnership with new and expanded solutions aiming to support our joint clients' needs and goals in deploying and managing VMware workloads. Supported through close alignment with our go-to-market, sales, and support motions, these targeted solutions, and accompanying flexible consumption models, aim to make it easier for partners and joint clients of IBM and VMware to deliver differentiated services, reduce overall IT costs, and optimize investments in cloud," Rohit Badlaney, general manager for IBM Cloud Product and Industry Platform, wrote in a blog post. 
Liquidware CommandCTRL now generally available
The solution is the company's first SaaS offering, and it provides features for incident resolution. According to Liquidware, what sets it apart from other similar solutions is that it includes a playback mode that captures the history of the past 30 days, integration with ChatGPT, protocol mirroring, and the ability to seamlessly switch between the local desktop environment and cloud-based desktop. 
It also includes capabilities found in similar solutions, such as real-time metrics data and remediation actions, threshold violations that are updated in real-time, multiple ways for IT admins to shadow users to help them with issues, multi-tenant membership, and Powershell and Cmd options for scripting. 
"CommandCTRL fills a gap in the market for assisting organizations in expediting incident resolution, the solution is purpose-built to support interactive remediation of remote workspaces," said Jason Mattox, CTO of Liquidware.
Rubrik adds new generative AI capabilities for VMware customers
The new capabilities are designed to assist administrators in navigating the aftermath of cyberattacks. The ultimate goal is to help them minimize their data loss and reduce downtime.
Rubrik AI-Powered Cyber Recovery provides a recommended task list and guided workflows. It also provides vSphere templates that can be used to reconstruct virtual machines so that admins can avoid introducing vulnerabilities into the operating system. 
"Cyberattacks can be highly unpredictable, and the complexity and sophistication of these threats make it challenging — if not impossible — for organizations to recover data quickly, safely, and with minimal data loss," said Anneka Gupta, chief product officer of Rubrik. "We understand that every minute counts when faced with a cyberattack, and Rubrik AI-Powered Cyber Recovery helps organizations take advantage of every second, empowering them to get their business-critical systems and data back up and running. As we continue our mission to secure the world's data, generative AI will be a key that helps customers unlock true cyber resilience more effectively."