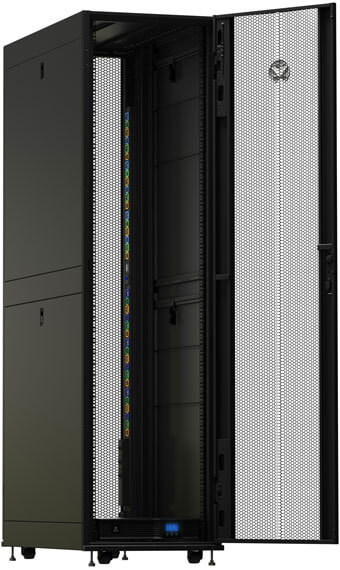 Vertiv has released new infrastructure products today in an effort to help organizations overcome challenges associated with the network edge, such as the need for rapid deployment, remote monitoring and management, and end-to-end service.
These releases further expand Vertiv's portfolio of edge solutions and according to Vertiv, it is critical to have a variety of product and service choices at the edge because IT needs may be different at each site and constantly evolving.
Among the new products released are the Vertiv Liebert PSI5 uninterruptible power supply (UPS) system, the Vertiv VR rack, and Vertiv rack power distribution units.
Vertiv Liebert PS15 is a single-phase UPS designed for small space and high rack power needs common at the edge. It can be remotely monitored and controlled, has multiple options for meeting runtime requirements, and is available with a lifecycle support plan.
The Vertiv VR rack is a rack solution that allows for rapid deployment, available in eight different standard sizes. The Vertiv VR rack RDUs comes in basic and intelligent models, and the intelligent models are capable of monitoring input power within one percent accuracy, the company explained.
"As we continue to monitor the evolution of the edge and further define the needs of various edge archetypes, it is clear that one of the key factors for success at the edge is flexibility," said Angie McMillin, vice president of offering management for Vertiv in the Americas. "With this launch, we add to an edge portfolio that delivers that flexibility by giving our customers options for their edge deployments. By building a broader offering, Vertiv is helping businesses own the edge."