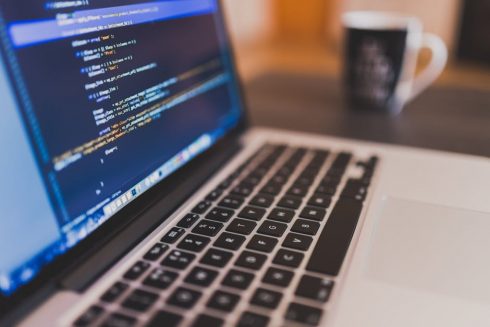 As organizations strive to align IT and operational technology to drive digital business innovation, infrastructure and operations (I&O) leaders should focus on 10 key technology trends to support these initiatives.
The 10 key technology trends that affect I&O fall under three areas – strategic, tactical, and organizational. The trends link to aspects of society and business, and will all directly influence how IT delivers services to the business over the next five years. IT leaders must understand how these trends are emerging and what cascading effects they will have on IT operations.
Strategic
Trend 1: Disappearing Data Centers
Gartner predicts that by 2020, more compute power will have been sold by infrastructure as a service (IaaS) and platform as a service (PaaS) cloud providers than sold and deployed into enterprise data centers. Most enterprises – unless very small – will continue to have an on-premises (or hosted) data center capability. However, with most compute power moving to IaaS providers, enterprises and vendors need to focus on managing and leveraging the hybrid combination of on-premises, off-premises, cloud, and non-cloud architectures.
Trend 2: Interconnect Fabrics
Data center interconnection fabric is poised to deliver on the promise of the data center as software-defined, dynamic, and distributed. The ability to monitor, manage, and distribute workloads dynamically, or to rapidly provision local-area network (LAN) and wide-area network (WAN) services through an application programming interface (API), opens up a range of possibilities.
Trend 3: Containers, Microservices, and Application Streams
Containers (e.g. Docker) and microservices are the new application platform for cloud development. Containers provide a convenient way to implement per-process isolation. They are well suited for development of microservices where applications are constructed as a suite of small services that run as separate processes and communicate through lightweight network-based mechanisms. Microservices can be deployed and managed independently, and once implemented, possibly inside of containers, they have little direct interaction with the underlying operating system (OS).
Tactical
Trend 4: Business-Driven IT
Recent Gartner surveys have shown that up to 29% of IT spending comes from business units rather than traditional IT and this will increase over the next few years. This business-driven IT was often a means of getting around traditional slow-paced IT processes. However, today, business-driven IT is mostly designed to provide technically proficient business people a means of implementing new ideas quickly, while adapting to, or entering, new markets as effortlessly as possible.
Astute IT leaders now recognize that business-driven IT has a real value to the enterprise, and that IT's role should be to build relationships with key business stakeholders – thereby keeping central IT aware of new projects, and what their potential long term impacts will be on overall operations.
Trend 5: Data Center as a Service
IT leaders need to create a data center as a service (DCaaS) model, where the role of IT and the data center is to deliver the right service, at the right pace, from the right provider, at the right price. IT becomes a broker of services rather than just the provider of hardware.
IT leaders can begin to enable DCaaS by segmenting their applications portfolio based on business requirements. Once segmented, a decision can be made on how to deliver that service – either via the traditional on-premises method, or via IaaS or PaaS or SaaS. Some services, based on those business requirements, may always remain on-premises, but many others will eventually migrate elsewhere, increasing IT's agility, while reducing its physical footprint.
Trend 6: Stranded Capacity
Stranded capacity – things that are paid for but not really used – can be found both in on-premises data centers and in the cloud. IT leaders should learn to focus not just on uptime and availability, but also on capacity, utilization, and density. Fixing this can extend the life of an existing data center and reduce operating expenditures from providers.
Trend 7: IoT
The Internet of Things (IoT) will change how future data centers are designed and managed and how they evolve as massive volumes of devices stream data, constantly or periodically, to enterprises, government departments, and agencies around the world. I&O should use an IoT architect who looks at the long-term strategy for both IoT and the data center.
Organizational
Trend 8: Remote Device (Thing) Management
A growing trend for many organizations with remote sites/offices is the need to manage remote assets centrally. This has taken on more importance as enterprises focus on micro-data center support for regional or remote sites, and the emerging role of edge computing environments for geo-specific compute requirements such as the IoT.
The rapid adoption of IoT solutions by business units has introduced a new type of asset – connect sensors. The sensor may need to have firmware updates, or periodic battery replacement, which would require a new level of detail and control within an asset tracking and management system.
Trend 9: Micro and Edge Computing Environments
Micro and edge computing executes real-time applications that require high-speed response at the nearer edge servers. The communication delay is shortened to a few milliseconds, rather than several hundred milliseconds. It offloads some of the computation-intensive processing on the user's device to edge servers and makes application processing less dependent on the device's capability.
Trend 10: New Roles in IT
As IT evolves to adopt new trends, some new positions will be required within the ranks of infrastructure and operations. First will be the IT cloud broker, responsible for monitoring and managing multiple cloud service providers.
Next will be the IoT architect, tasked with understanding the potential impact of multiple IoT systems on data centers. This architect will also be working with business units to insure their closed loop IoT solutions are either compatible with the central IoT architecture or that common protocols and data structures are used.
There will also be the need for an integration expert which may evolve into an integration team, responsible for insuring integration of new initiatives (e.g. cloud, edge computing, IoT, etc.).