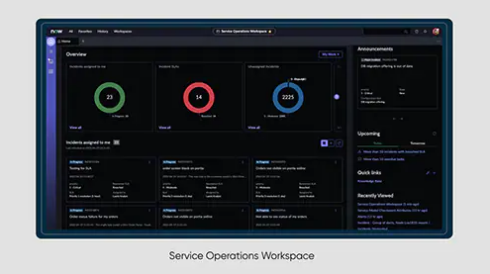 ServiceNow launched three new powerful products to advance digital business and drive innovation at scale. 
The first, Service Operations Workspace, offers tech services and operations teams a single space to manage work and to have shared visibility into issues. 
The second, App Engine Management Center (AEMC) provides structure and governance for low-code citizen developers. The tool enables platform admins to set guardrails, apply standards, enable co-innovation between business and IT, and check for compliance in one place. 
ServiceNow has also published a new Citizen Development Center of Excellence (CoE) website to make it easy for customers and prospects to find the content for building a citizen development program with App Engine.
Lastly, Public Sector Digital Services helps governments deliver consumer-grade experiences from request to resolution through out-of-the-box public sector data models and workflows.
While App Engine Management Center and Public Sector Digital Services are available now on the ServiceNow store, Service Operations Workspace (with ITOM) is expected to be GA this June.