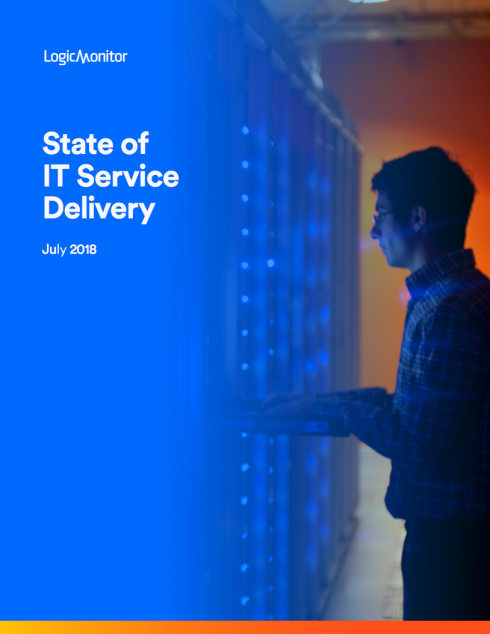 The increased interest in cloud-to-the-edge technology, digital transformation and artificial intelligence is changing the approach to IT and IT service delivery. A recent report from LogicMonitor on the State of IT Delivery Survey found 80 percent of respondents have implemented or plan on implementing a modern IT solution.
According to the report, the motivators for the shift include improved efficiency, ability to make better decisions, and the ability to deliver a better customer experience.
"Our customers continue to ask for guidance in planning their IT service delivery strategies," said Jeff Behl, chief product officer for LogicMonitor. "So we launched this survey to understand the dynamics fueling service delivery, and to provide our customers and prospects with the insights they need to plan for this shift."
When it comes to cloud-to-the-edge technology, which is data processing at the edge of a network, 60 percent revealed they believe it is going to improve IT efficiency. Sixty percent of respondents also believed that the adoption of the subscription economy will impact IT service strategies. Fifty-seven percent believe that AI will have a major impact, while 56 percent believe that digital transformation will have "significant implications."
"[Next generation technologies] NGT's are shifting the business landscape holistically, and IT service delivery is no different," the report states. However, as these NGTs alter the state of IT, LogicMonitor explained it will become more vital for an organization to understand and track performance.
Of those surveyed, 76 percent said that a key factor driving IT Service Delivery investment is the ability to deliver better customer experiences.
"Customer experience can be quickly degraded by faulty systems or errors produced by a poor NGT integration, so performance monitoring is crucial," said Steve Francis, founder and chief evangelist at LogicMonitor. "Organizations need an end-to-end monitoring solution that automatically monitors both on-premises and cloud-based infrastructure, as well as services, applications and even IoT devices to truly understand what's going on so they can implement and leverage these NGTs."
Eighty-four percent said that monitoring devices, applications, and services is critical to successful IT service delivery. The respondents said that there are two core components of a monitoring solution: it should provide context-rich alerts and should have automated synchronization between the monitoring platform and the CMDB.
Other key findings included the core types of monitoring most important to IT service delivery are infrastructure performance monitoring, app performance monitoring and log management.
"IT service delivery is changing – NGTs will transform how current processes work. To remain competitive in the shifting landscape, organizations should devise a plan to embrace these NGTs while remaining vigilant in their monitoring processes to ensure an optimal customer experience," the report stated.