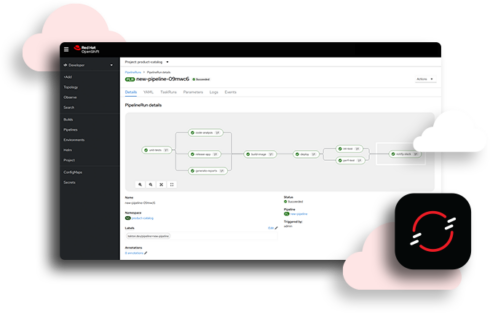 Red Hat announced the next version of the OpenStack Platform and OpenShift service, which is being rebranded together as Red Hat OpenStack Services on OpenShift. This release marks a tighter integration between Red Hat OpenShift and Red Hat OpenStack Platform, which is something the company has been working on for the past few years.
According to Red Hat, there are a number of benefits that come with this merging. It will offer greater flexibility, as customers will be able to run bare-metal, virtualized, and containerized applications together. 
It includes a new control plane for "deploying and managing an OpenStack control plane as Kubernetes-native pods," the company explained. 
New dashboards will provide more visualizations that integrate into the OpenShift Observability UI, or users can create their own dashboards. 
It also offers security features like encrypted communications across services, an encrypted memory cache, and role-based access controls. 
Red Hat OpenStack Platform 17.1 will be the last release under that single name, and will be supported through 2027. 
To migrate over, customers will simply need to deploy their controller to OpenShift to take over the compute resources, which does not require redeploying running workloads. 
"Red Hat is providing our OpenStack customers a path toward future proofing their existing investments. With Red Hat OpenStack Services on OpenShift, organizations can realize easier installation, lightning-fast deployments and unified management from the core to the edge – three major enhancements that came directly from customer feedback," Sean Cohen, director of product management in hybrid platforms at Red Hat, wrote in a blog post.