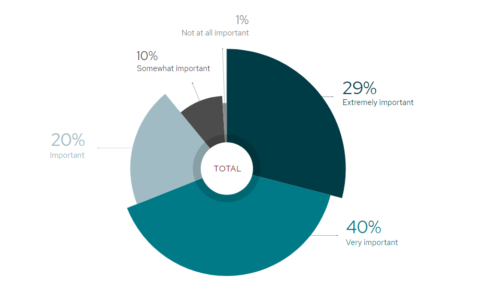 Open source seems to be the backbone of modern organizations. This is according to Red Hat's State of Enterprise Open Source report. 
"The question today isn't whether open source software is important to enterprises, especially in infrastructure roles. That's a given," the report stated. "The fact that these numbers will be unsurprising to many is just one indication of the key role open-source software has come to play in the enterprise."
The State of Enterprise Open Source report surveyed 950 IT leaders, and respondents were not informed that Red Hat was the sponsor of the report. 
According to the report only 1 percent responded saying that open source wasn't important. Twenty-nine percent of respondents find open source "extremely important," 40 percent of respondents find open source "very important," 20 percent find it "important," and another 10 percent find it "somewhat important."
Red Hat found that there is an increase in open source use in areas that have historically been served by proprietary applications. 
Open source is used in:
45% of website development
43% of cloud management tools
42% of security application
43% of big data and analytics tools
41% of databases.
Respondents cited innovation and security as the top benefits of open-source solutions. "Open source is increasingly used not because it's cheaper—though it often is—but because it's genuinely better software," said Gordon Haff, technology evangelist at Red Hat. 
Finally, the survey shows that there has been a 68 percent increase in the use of open source over the past 12 months. Red Hat predicts growth to continue over the next 12 months, but at a slightly slower rate.