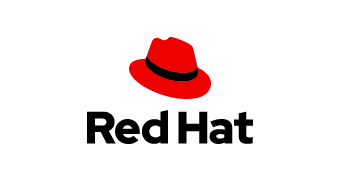 Red Hat Enterprise Linux 8.2 is now generally available, with new features designed to help organizations achieve more value from other Red Hat Enterprise Linux subscriptions.
"Right now, IT organizations need to do more with existing technologies in their established software stack; they need to drive operational stability and maintain service availability, frequently with remote or limited IT teams, without mortgaging their technological future," said Stefanie Chiras, vice president and general manager of Red Hat Enterprise Linux. "Red Hat Enterprise Linux 8.2 provides this and more, with proactive, intelligent monitoring capabilities and enterprise-ready container tools, enabling IT teams to support the crucial needs of today while maintaining ready to take on a cloud-native future, whenever their operations can support it."
Version 8.2 offers updates to Red Hat Insights, which is a proactive risk management service. Updates include a drift service to help IT teams compare systems to baselines, new Policies and Patch services, and improved visibility into IT security, compliance postures, and operational efficiencies. 
Other monitoring performance updates in this release include improved resource management with Control Groups (cgroup) v2; better ways of optimizing performance-sensitive workloads; Performance Co-Pilot 5.0.2; and Red Hat subscription watch, which is a SaaS tool for managing Red Hat Enterprise Linux, and Red Hat OpenShift Container Platform subscriptions.
Red Hat Enterprise Linux 8.2 also adds updates to Red Hat's container tools. It has launched a tech preview of containerized versions of Skopeo and Buildah, as well as Udica, which is a tool for creating SELinux security policies. According to Red Hat, Udica reduces the risk of processes breaking out of containers. Updates to the Red Hat Universal Base Image include OpenJDK and .NET 3.0 and improved access to source code associated with a given image. 
Finally, Red Hat Enterprise Linux 8.2 also improves the user experience, with features such as the Red Hat Enterprise Linux subscription registration becoming part of installation, the ability to enable Red Hat Insights during installation, and continued refinement of the Red Hat Enterprise Linux life cycle.