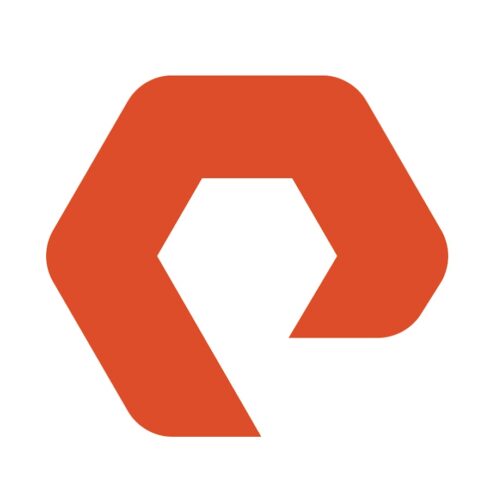 Pure Storage is expanding its commitment to providing energy efficient storage across its Evergreen storage subscription product. 
The company will now pay for its customers' power and rack space to help alleviate the cost of rising electricity costs and rack unit space. The payment is made upfront and is proportional to the customer's location and contract size, Pure Storage explained. 
It also announced better energy and density guarantees for customers who chose to use their own storage with a Evergreen//Flex or Evergreen//Forever plan. If Pure Storage doesn't meet the guaranteed Watts per tebibyte (TiB) or TiB/Rack, it will cover those costs. 
Pure Storage is also offering a more flexible trade-in program, which enables customers to opt-in to newer models while still gaining some of their initial investment back. The Ever Agile program provides a 20% discount and the Capacity Consolidation program provides trade-in credits that are valued at up to 50%.  
"With the expansion of Pure's Evergreen portfolio, we continue to challenge the status quo of enterprise Storage as-a-Service, yet again delivering industry-first guarantees and AI-powered services to solve problems for our customers," said Prakash Darji, vice president and general manager of the digital experience business unit at Pure Storage. "As enterprises feel increased pressures to maximize resource and energy efficiency and to safeguard their data from disaster, we are providing them with unparalleled levels of resiliency and efficiency all through a simple and smart services platform." 
The company has also announced the release of several new offerings designed to help companies be more resilient with their data.
First, the company is introducing a new consumption-based Disaster Recovery as-a-Service offering called Pure Protect //DRaaS. 
It has also created a Data Resilience Score within Pure1 Data Protection Assessment. This score uses industry best practices to rate the configuration of a company's entire fleet. 
Pure Storage is also now offering a guarantee that issues with Pure Storage hardware or software will not result in data loss. In the event that data is corrupted, Pure Storage has methods to recover that data at no additional cost. 
The company is also introducing several features to improve service experience. Its Asset Management and Genealogy capabilities enable Pure Storage and its customers to work together to optimize costs. Customers gain full transparency into managing Evergreen assets, contracts, subscriptions, and lifecycle. They also have visibility into capacity, energy, and rack space usage. Pure Storage also provides information on how an asset or subscription has changed over time, such as what software updates, ramps, expansions, and renewals it has received. Customers can also plan ahead by seering what life cycle events are coming up soon, like end of life, upgrades, or contract expiration. 
The company also released a new subscription view to help customers get even more visibility into the subscriptions that need attention. It provides predictive tracking of capacity utilization and SLA indicators that track how well those are being met. With this new tool, customers will be able to better plan for future demand, trigger workflows to request quotes, and use Pure Storage's Pure1 Marketplace to shop for subscriptions. 
Another update is policy-driven upgrades, which help customers decide between what is best for them when it comes to upgrades and maintaining a supported storage environment. 
There is also a new mobile app called Pure1 Mobile App that will allow customers to check into insights and alerts on the go. 
"Enterprises are challenged by an evolving business landscape – innovation is up, but so are data security threats, energy sources are expanding, but climate change must be addressed, and labor participation is at an all-time high, yet budgets are tightening and talent is harder to find," said Darji. "The introduction of Pure Protect™ //DRaaS, unique Pure1 capabilities for subscription lifecycle operations, and an industry-first sustainability commitment underscore Pure's pledge to deliver the most secure, smart, and energy-efficient storage services required by modern businesses."