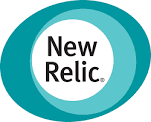 New Relic, Inc., provider of real-time insights for software-driven businesses, today announced a number of innovations and enhancements for companies rapidly adopting modern software architectures, including serverless application monitoring. With today's announcements, New Relic continues to help DevOps teams move fast, manage the complexity and performance of complex systems, and ultimately drive business value.
Serverless technologies, including Amazon Web Services (AWS) Lambda, allow modern teams to rapidly deploy new applications and updates into production. According to a recent survey by IDC, 85 percent of respondents are planning to add serverless architectures as part of their application modernization efforts. However, traditional systems and application metrics are not available or not relevant in serverless environments. Announced today, and available in private beta, New Relic's serverless application monitoring provides unprecedented visibility into AWS Lambda function invocations, event sources and connected services. Leveraging this powerful data, DevOps teams can more rapidly build and troubleshoot production-quality applications using AWS functions-as-a-service.
In addition to serverless application monitoring, New Relic announced the following new features:
Enhanced support for container orchestration: With support for Amazon Elastic Container Services for Kubernetes (Amazon EKS) version eks.2, New Relic is delivering one of the most comprehensive container monitoring solutions for customers running on AWS. The integration collects metrics that monitor data and metadata for nodes, namespaces, deployments, replicasets, pods, and containers, allowing DevOps teams to fully monitor both frontend and backend applications and hosts running in Kubernetes clusters.
New distributed tracing anomaly detection reduces mean time to resolution in complex environments: New Relic is launching a new set of Distributed Tracing capabilities to focus on anomalous spans that are the source of latency in a trace. Additional improvements include the ability to more easily find traces by grouping them by root service or root service entry point, quickly understand the flow of the call with a condensed trace view, and see what deployments have been made to dependent systems. With these new capabilities, DevOps teams can move more quickly from problem notification to resolution, even for more complex microservice architectures.
New on-host integrations: New Relic Infrastructure now offers out-of-the-box integrations for Apache Kafka, Couchbase, ElasticSearch, JMX, Microsoft SQL Server, MongoDB, Oracle DB, PostgreSQL and RabbitMQ. Customers can now bring a plethora of new services into a single view alongside the applications they support. As a result, DevOps teams can now unify these previously disparate systems' data onto the New Relic platform to gain critical insights into the performance of  modern environments.