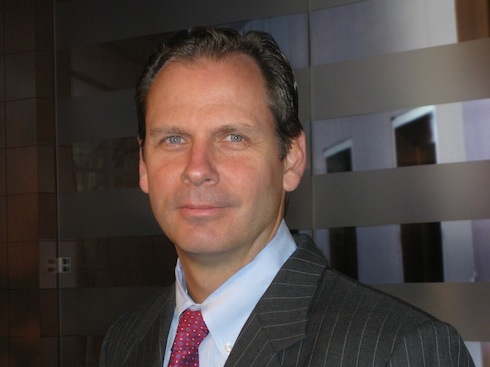 A few months after announcing its decision to spin off a new managed infrastructure company, IBM has revealed the new CEO for that company. IBM's NewCo will be headed by Martin Schroeter, as of January 15th.
Previously, Schroeter served as IBM's senior vice president of global markets, where he oversaw global sales, client relationships and satisfaction, and worldwide geographic operations. He also held the role of chief financial officer for the company, along with other executive roles. He joined IBM in 1992. 
RELATED CONTENT: IBM is splitting its managed infrastructure services unit into a new company
"Martin is a world-class leader and is uniquely qualified to drive the long-term success of the new, independent company," said Arvind Krishna, chairman and CEO of IBM. "He has a deep understanding of the industry and has earned the trust of our clients and of the investor community.  Martin has the strategic vision and business judgement to realize NewCo's enormous potential as the global leader in managed infrastructure services. He is an inspiring, results-driven executive and the right CEO to lead NewCo through the spin-off process and beyond."
NewCo will focus on managing and modernizing IT infrastructure, and the split from IBM is expected to be completed by the end of the year.