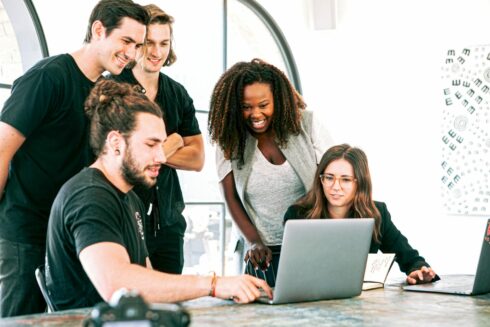 The Linux Foundation has announced that it has formed a new cross-industry group that will focus on developing a programming model for cross-platform applications. Called the Unified Acceleration (UXL) Foundation, this group will invite participants across the industry to collaborate on an open standard for developing applications that will work across different architectures without sacrificing performance.
"The Unified Acceleration Foundation exemplifies the power of collaboration and the open-source approach," said Jim Zemlin, executive director at the Linux Foundation. "By uniting leading technology companies and fostering an open ecosystem of cross-platform development, we will unlock new possibilities in performance and productivity for data-centric solutions."
According to the Linux Foundation, the UXL Foundation is an evolution of oneAPI, which is a programming model that creates a consistent developer experience across accelerator architectures. 
The UXL Foundation will have a dedicated steering committee to drive its focus. A number of companies have already joined in, including Arm, Fujitsu, Google Cloud, Imagination Technologies, Intel, Qualcomm, and Samsung. 
"The foundation members aspire to build the largest open ecosystem for accelerated computing. The initial contributions to the foundation will bring an existing open standards-based platform with open governance. Our ultimate aim is to foster a multi-architecture and multi-vendor programming platform for all accelerators," said Rod Burns, VP of Ecosystem at Codeplay Software and UXL Foundation Steering Committee Chair.