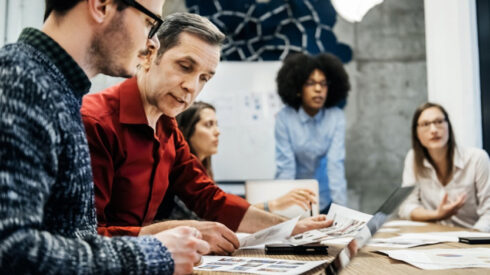 Kyndryl, Microsoft, and Dell Technologies have all teamed up to provide a new solution to help customers accelerate their cloud transformation projects. 
The integrated hybrid cloud solution brings together strengths from Microsoft Azure, Kyndryl managed services, and Dell Technologies infrastructure. The offering is called Kyndryl Distributed Cloud for Microsoft Azure Stack hyperconverged infrastructure (HCI), and it utilizes Dell Integrated System for Azure Stack HCI. 
Sample use cases include deploying the offering in a data center, remote or branch office, or next to an assembly line in a factory where it can run augmented reality maintenance and repair and collect IoT data to gather insights. 
It is available in two separate configuration options. The 1-3 node option is ideal for distributed remote locations and the larger 2-100 node option is ideal for data center modernizations. 
The companies believe that the industries that will particularly benefit from this offering are financial services, telecommunications, manufacturing, energy, healthcare, and retail.  
"We are glad to collaborate with Microsoft and Dell Technologies to help customers benefit from cloud automation and centralized management of their IT and operational environments, all while supporting performance and compliance requirements," said Stephen Leonard,  strategic global alliances leader at Kyndryl. "Our new HCI offering provides flexibility of data deployments and access with advanced security capabilities, whether workloads are in the cloud, on-premises, or remote locations."