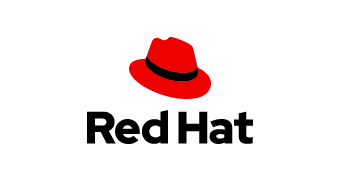 Red Hat has announced that RHEL 8.1 has achieved the Common Criteria Certification. This is the first major security certification RHEL 8 has gotten. 
"From bare metal servers to expansive hybrid cloud deployments, the operating system is the foundation for modern IT, making platform security even more important when it comes to sensitive environments," said Paul Smith, senior vice president and general manager of public sector for North America at Red Hat. "This first Common Criteria certification for Red Hat Enterprise Linux 8 shows that Red Hat continues to maintain crucial IT security certificates for its next-generation operating system as well as the fact that the world's leading enterprise Linux platform can now provide a more secure and more intelligent platform for critical and classified deployments while retaining the flexibility, scalability and innovation of Linux."
Silverfort launches identity protection platform for Azure Active Directory 
This new offering will enable customers to consolidate their Identity and Access Management (IAM) for devices, applications, and environments on Microsoft Azure Active Directory. Silverfort's platform helps customers migrate hybrid assets into Active Directory, and with this new capability, they will be able to migrate assets such as legacy and homegrown applications, IT infrastructure, file shares, and more, that were previously unable to be migrated. 
"Microsoft has been on a mission to help companies protect their corporate identities, and take advantage of Azure AD as a universal identity platform for the modern workforce," said Sue Bohn, partner director in the Microsoft Identity Division at Microsoft. "The integration with Silverfort allows customers to extend the power and flexibility of Azure AD to many additional resources and applications across hybrid and multi-cloud environments, and unify their identity management and protection on Azure AD."
Spectro Cloud adds support for existing Kubernetes deployments in its management platform
With this addition, customers will be able to utilize Spectro Cloud's features without having to change their existing Kubernetes deployments. According to the company, often companies that have made investments into Kubernetes can't take advantage of new approaches without majorly changing those deployments. 
"Enterprises need vendors who can work with the world as it actually exists, not as they wish it was," said Tenry Fu, co-founder and CEO of Spectro Cloud. "By supporting brownfield environments, Spectro Cloud enables enterprises to get the benefits of consistent cloud management across clusters—in the cloud, on site or any combination—without having to completely rebuild their existing clusters."