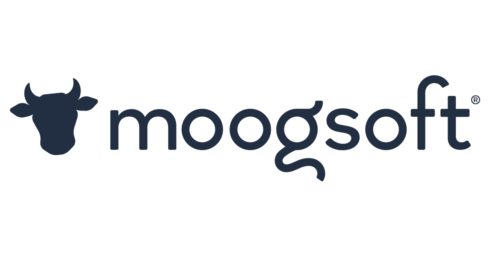 Moogsoft and HCL Technologies have announced a new partnership to deliver an end-to-end solution for remediating IT incidents automatically. This new solution will combine features from the Moogsoft Observability Cloud and HCL DRYiCE iAutomate. 
Benefits to customers include assured continuity, maximized operational efficiency, and reduced support costs.
"Today's fully digital enterprise produces massive amounts of constantly changing event data that DevOps, IT Ops, and SRE teams must use to keep improving digital services and experiences," said Kaylan Kumar B, chief technology officer and head of ecosystems at HCL Technologies. "By combining Observability, AI, and automation, these teams can maintain the efficiency to keep these services running, continue innovating, while reducing operations costs."
Sysdig raises $188 million in Series F funding
This latest round of funding brings the company's total funding to date to $394 million. It also announced that it has been valued at $1.19 billion. 
The round was led by Premji Invest & Associates and Third Point Ventures. Accel, Bain Capital Ventures, DFJ Growth, Glynn Capital, Goldman Sachs, Insight Partners, and Next47 also participated in this funding round. 
Sysdig will use the funding to innovate its open source foundation and its DevOps platform. It will also grow its R&D teams in Raleigh, Spain, Italy, Belgrade, and San Francisco.
NeuVector expands partnership with IBM 
NeuVector is now available through the IBM Cloud Catalog, which will make it easier for IBM customers to access it. In addition, NeuVector announced an integration with IBM Security QRadar. 
Previously NeuVector had a collaboration with IBM, where they have helped customers secure container environments through the IBM Cloud Kubernetes Service (IKS).
"As the pace of cloud migration continues to pick up, delivering the industry's most secure cloud capabilities is critical in helping our clients modernize," said Aki Duvvur, vice president, IBM Cloud. "By working with companies like NeuVector, we are further helping our clients take advantage of the flexibility and speed of cloud, while ensuring their critical data remains secure."
Microsoft acquires Kinvolk
Kinvolk is an open-source platform for cloud-native infrastructure. It has been long involved in the open source cloud-native distributed community across projects like Kubernetes, eBPF, and container-optimized Linux. 
"Microsoft is excited to bring the expertise of the Kinvolk team to Azure, where they will be key contributors to the engineering development of Azure Kubernetes Service (AKS), Azure Arc, and future projects that will expand Azure's hybrid container platform capabilities and increase Microsoft's upstream open source contributions in the Kubernetes and container space," said Brendan Burns, corporate vice president of Azure Compute at Microsoft, wrote in a post.