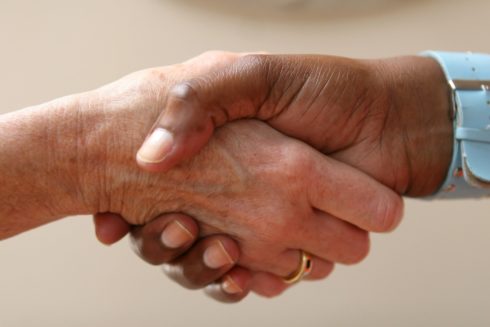 Menlo Security is partnering with VMware to provide phishing and malware protection for mobile devices. As part of the partnership, Menlo Security's Global Cloud Proxy Platform will integrate with VMware Workspace ONE Unified Endpoint Management (UEM). The resulting solution will help protect mobile devices by isolating threats in the cloud before they can reach the device.
"We are excited to partner with VMware to bring to market a solution that eliminates malware and phishing attacks on mobile devices once and for all," said Poornima DeBolle, co-founder and chief product officer at Menlo Security. "Delivered through the cloud, the integration makes it simple and easy for VMware Workspace ONE UEM customers to add isolation for every mobile device anywhere in the world."
Cloudflare and Alibaba Cloud expand Bandwidth Alliance
The two companies will be teaming up to expand the Bandwidth Alliance, which is a group of cloud and networking companies "committed to discounting or waiving data transfer fees for shared customers."
The Alliance now contains 20 members. With this new expansion, customers that use both Alibaba Cloud Storage and Cloudflare products will have data egress fees waived. 
37.9% of untrained end users fall for phishing attacks
The security training company KnowBe4 determined this in its Industry Benchmarking Report. The report measures organizations' Phish-Prone percentage (PPP), a metric that shows how many of their employees would be likely to fall for phishing or social engineering scams.
According to KnowBe4, the PPP has increased by 8.3% since 2019. They also noted that organizations of any size and across every vertical are susceptible to these attacks. 
"We continue to see a trend of organizations' PPP increasing year-over-year," said Stu Sjouwerman, CEO, KnowBe4. "These findings reinforce the need for new-school security awareness training and frequent simulated phishing testing. As security professionals, we have a call to action to educate our end users so they are the most prepared and have the knowledge they need to remain vigilant against evolving cyber threats." 
Telco Systems releases T-Marc R3305 series
Telco Systems has released a new series of business routers and integrated access devices. The T-Marc R3305 series provides a broad range of WAN, LAN, and VoIP connectivity options. 
It is also a dual-stack IPv4/IPv6 router and provides intelligent backup and load-balancing capabilities.