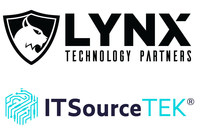 Security company Lynx Technology Partners has announced it is acquiring ITSourceTEK, which is a provider of security threat detection and resolution solutions. The acquisition will enable Lynx Technology Partners to provide a "vertically integrated view of risk" from an organization's security strategy through its operations. 
"ITSourceTEK's security product technical knowledge will bolster our already robust Lynx Risk Manager platform. Our combined security consulting expertise will allow us to bring our incident response and managed security services to the next level for our customers," said Aric K. Perminter, founder and chairman at Lynx Technology Partners. "Together we will help our customers achieve higher levels of cybersecurity program maturity by delivering real value in the form of stronger performance, increased resilience, better assurance, and more efficient risk management."
JetStream DR for Microsoft Azure VMware Solution
JetStream's disaster recovery solution, JetStream DR, now offers support for Microsoft Azure VMware Solution. This will enable JetStream's customers to employ its disaster recovery solution alongside Azure Blob Storage. As part of this offering, JetStream DR is accessible through the Microsoft Azure Marketplace.
Customers can use JetStream DR to protect VMware virtual machines (VMs) and use failover and recovery for those VMs in Azure VMware Solution. VMware VMs that are already running in Azure VMware Solution can now also be protected using VM failover and recovery to an alternate data center. 
"Collaborating with Microsoft Azure enables us to provide a robust and cost-effective solution for disaster recovery and business continuity," said Tom Critser, co-founder and CEO, JetStream Software. "It's an ideal combination: The JetStream DR software brings continuous data protection to enterprise VMware environments; Azure Blob Storage provides a cost-effective means of maintaining recovery assets; and Azure VMware Solution provides a highly available, reliable VMware on Azure environment that can scale to meet customers' recovery and failover requirements."
Insyde Software announces predictive memory failure solution
The new solution Supervyse Memory/FP uses AI to predict memory failures, and alerts IT admins, reducing system downtime. It works by comparing error detection and correction data from multiple service providers to create a database of patterns, which is then used to create a health score for each memory DIMM and identify future failures. 
The new service is available as a module to Insyde Software's Supervyse BMC firmware. 
"We are eager to collaborate with Intel's Data Center Management Solutions Group to address one of the most common causes of server downtime," said Bryant Lee, director of marketing for Server BIOS and BMC Firmware at Insyde Software. "Providing full support and integration of the MFP technology in our BMC and BIOS firmware is a natural extension of our product portfolio and addresses a real concern of our data center customers."