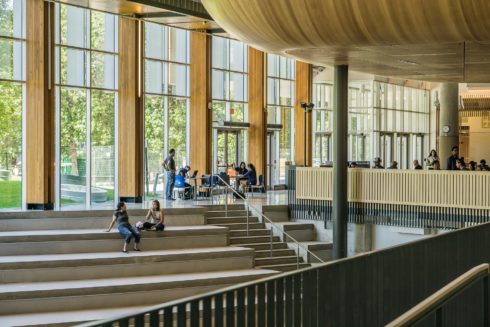 The Linux Foundation has announced that it is offering up to 500 scholarships as part of its Linux Foundation Training (LiFT) program. Since 2011 the organization has offered $220,000 in training and certification across 100 scholarships. 
Applications for the scholarship are being accepted through April 30 for 10 different categories.  Recipients will receive a Linux Foundation training course and certification exam. 
"Whether you are just starting in your open source career, or you are a veteran developer or sysadmin who is looking to gain new skills, if you feel you can benefit from training and/or certification but cannot afford it, you should apply," the Linux Foundation wrote in a post. 
VictorOps April product update
VictorOps, now owned by Splunk, has announced its April product update.
The April update will add a new war room UI that includes actionable incident context and remediation tools, as well as on-call schedules and alert automation. It also improves upon the on-call scheduling features, with new options for 24/7, partial day, and multi-day, replacing standard, follow-the-sun, and custom options. 
They have also added new integrations with Zabbix, ThousandEyes, and Splunk. 
Concertio raises $4.2 million in seed funding
AIOps company Concertio has announced that it raised $4.2 million in seed funding. Concertio offers AI-powered performance optimization tools that allow servers to automatically adjust to provide maximum performance. They will use the funds to scale operations of their AIOps Optimizer platform. 
"We're entering the era of self-tuning servers, where servers automatically adjust their settings dynamically in real-time according to the workloads that they run," says Dr. Tomer Morad, co-founder and CEO of Concertio. "Our Optimizer products transform general-purpose systems into high-performant special-purpose systems, thereby boosting performance and slashing infrastructure costs."
Huawei joins Open Invention Network
Huawei has announced that it is joining the Open Invention Network (OIN). The OIN is dedicated to "patent non-aggression in core Linux and adjacent  open source technologies by cross-licensing Linux System patents to one another on a royalty-free basis."
"In addition to being a worldwide technology leader, Huawei is consistently a top contributor to the Linux Kernel, other key open source projects, and is a Platinum member of the Linux Foundation ," said Jim Zemlin, executive director at the Linux Foundation. "By joining the Open Invention Network community, Huawei is further demonstrating its strong support for defending open source and open collaboration."