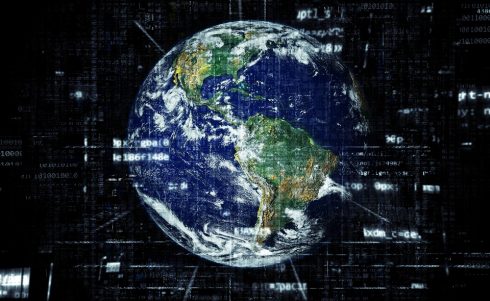 Kofax has announced the release of a new intelligent automation platform. The platform will enable organizations to automate operations across the entire business. This allows organizations to make customer, supplier, and employee interactions more productive, Kofax explained.
The platform features five key technologies: Robotic Process Automation, cognitive capture, process orchestration, advanced analytics, and mobile and engagement.
"Kofax's platform-centric approach to deliver interoperable Intelligent Automation technologies on one platform eliminates the friction and cost of managing multiple vendor technologies, procurements and vendor relationships," said Chris Huff, chief strategy officer at Kofax. "This accelerates time-to-value, increases ROI and lowers total cost of ownership of digital transformation initiatives."
ThreatLocker announces partnership with ConnectWise
ThreatLocker has announced a new partnership with ConnectWise that will enable the two companies to provide endpoint security service to IT service providers.
ThreatLocker provides the ability to control what software is running on devices, and through this partnership, ConnectWise customers will now be able to utilize solutions from ThreatLocker, such as Application Whitelisting, Ringfencing, and Storage Device Control.
"The agreement with ConnectWise is an important step in arming Managed IT Service Providers with the tools needed to fight against today's cyber threats," said Danny Jenkins, CEO of ThreatLocker. "It is extremely difficult for smaller businesses to get the cybersecurity defenses that larger enterprises benefit from. This ConnectWise integration goes a long way in improving this."
Ethernity Networks launches modular edge platform
Ethernity Networks has unveiled its new modular universal edge platform. According to the company, ENET Universal Edge Platform (UEP) will be able to be adapted to a wide range of use cases.
"After many years of delivering Carrier Ethernet over low-cost, low-power FPGAs, it is exciting to have customers requesting that we apply our field-proven expertise and patented technology to a comprehensive solution for the network edge," said Shavit Baruch, VP of R&D at Ethernity Networks. "The ENET UEP is the perfect application for our 5G, mobile backhaul and Ethernet access products as a complement to our customers' solutions in the central office."