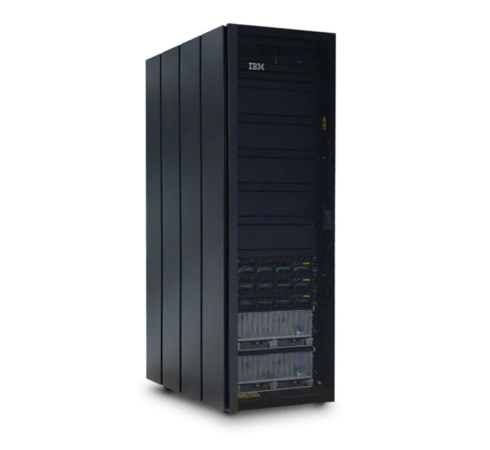 IBM has announced new updates to its storage portfolio. It announced an intention to release a container-native software defined storage solution called IBM Spectrum Fusion, which is expected later this year.
The company also updated its IBM Elastic Storage System (ESS) solutions, including a redesigned ESS 5000 and the new ESS 320. 
"It's clear that to build, deploy and manage applications requires advanced capabilities that help provide rapid availability to data across the entire enterprise – from the edge to the data center to the cloud," said Denis Kennelly, general manager for IBM Storage Systems. "It's not as easy as it sounds, but it starts with building a foundational data layer, a containerized information architecture and the right storage infrastructure."
Red Hat at Boston University announce expansion to research partnership
Red Hat and Boston University (BU) first launched their partnership in 2017, with the creation of the Red Hat Collaboratory at BU. Now, Red Hat is donating almost $552 million worth of software subscriptions, while BU is committing $20 million to support research at the Red Hat Collaboratory. 
The funding will be committed towards forming an open research cloud initiative around projects like Mass Open Cloud (MOC), New England Research Cloud (NERC), Northeast Storage Exchange (NESE), Open Cloud Testbed (OCT), and Open Storage Network (OSN). It will also support BU faculty and student researchers, and create a research center for studying automated hybrid cloud operations.
"Red Hat continues to be passionate about the work being done at Boston University to deliver impactful solutions with open, hybrid cloud technologies," said Paul Cormier, president and CEO of Red Hat. "By expanding our collaboration with BU, we can help advance the groundbreaking work on projects within the open research cloud initiative like the Mass Open Cloud. By working together, we can help deliver the next generation of open source technologies that solve real-world challenges as the industry moves to hybrid cloud as its preferred architecture and deployment model for the future."
BitTitan acquires Perspectium
Perspectium provides packaged integration processes for ServiceNow customers. BitTitan believes this acquisition will help expand its global footprint and deliver new IT solutions. 
The acquisition is expected to close in 30 days, BitTitan explained. 
"Perspectium pioneered synchronization as a service, and is a remarkable company with talented employees, dedicated customers, and a commitment to providing best-in-class packaged integration products," said Geeman Yip, BitTitan founder and CEO. "This acquisition is a major step toward achieving our vision of serving as the world's IT gateway, enabling the next generation of IT operations management, and offering the full continuum of market-leading IT solutions. We couldn't be more thrilled to unite with such an amazing company and look forward to serving a broader range of IT professionals across the globe."
Canonical and Mattermost announce partnership
Together they will build a Mattermost Operator to make it easier to install, integrate, and upgrade Mattermost. It will be built using the Juju Operator Lifecycle Manager and will be part of Canonical's Open Operator Collection, which is a collection of operators that can be deployed on Windows and Linux. 
The companies will also work together on enhancing and maintaining best practices and documentation for the Mattermost Operator. 
"As a high trust collaboration platform for enterprises, data security and developer productivity are vital to our customers – across the full operational life cycle of our software," said Ian Tien, co-founder and CEO of Mattermost. "With the Canonical open-source operators, Mattermost can be installed in minutes with the assurance the implementation utilizes best practices – not just for deployment, but also for patching, upgrading and even re-architecting. In addition to full automation of day-to-day operations, these capabilities enable a unique combination of effortless ease of use across the entirety of the service life alongside a compliance-level rigor to data integrity and security."