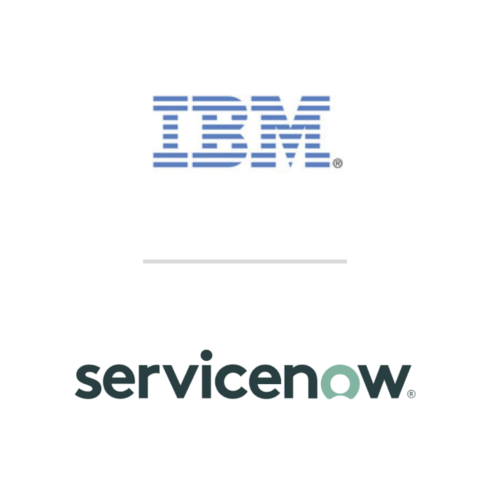 IBM and ServiceNow have announced they are expanding their partnership on applying AI to automate IT operations. A new joint solution will be coming out later this year that combines IBM's hybrid cloud software and professional services to ServiceNow's intelligent workflow capabilities.
IBM and ServiceNow's solution is intended to help clients use AI to analyze their data to create a baseline of a typical IT environment, and take recommended actions on outlying behavior to help prevent and fix IT issues. 
"AI is one of the biggest forces driving change in the IT industry to the extent that every company is swiftly becoming an AI company," said Arvind Krishna, Chief Executive Officer, IBM. "By partnering with ServiceNow and their market leading Now Platform, clients will be able to use AI to quickly mitigate unforeseen IT incident costs. Watson AIOps with ServiceNow's Now Platform is a powerful new way for clients to use automation to transform their IT operations."
JumpCloud launches new integrations
The new integrations include Slack, Salesforce, GitHub, Atlassian, and AWS. They are intended to provide easier user identity life cycle management across multiple applications. The company also revealed plans for integrations with Zoom, GitLab, and Keeper, which should be available later this month. 
"The JumpCloud Directory Platform gives IT and devops a modern solution to securely manage identity and access to IT resources regardless of platform, provider, protocol, or location," said Bill Mrochek, head of product at JumpCloud. "JumpCloud's expanding catalog of business applications that use the SCIM protocol offers a depth of functionality enabling admins to provision user accounts, sync attribute data, and deactivate users instantly. By adding this capability admins can leverage and manage a unified identity from anywhere across all their managed endpoints."
Renesas releases 2nd generation multiphase controllers and smart power stages for IoT infrastructure systems 
The company is releasing 15 digital multiphase controllers and six smart power stages. The multiphase controllers will enable greater scalability and flexibility for adapting to system requirements. The power stages provide 20A to 90A of maximum continuous current and come in compact packages targeted for space-constrained designs. 
"Renesas provides customers the industry's widest digital multiphase portfolio and is the only supplier with 20-phase controllers for ultra-high current 1000A+ GPUs and AI ASICs," said Andrew Cowell, Vice President, Mobility, Infrastructure and IoT Power Business Division at Renesas. "Our customers appreciate the digital multiphase platform's patented synthetic current control architecture for fastest transient response, reduced output capacitance and lower system cost. In addition, the digital multiphase controllers significantly reduce time to market with solder-free tuning of any application using Renesas' PowerNavigator software, the first of its kind for digital multiphase controllers."