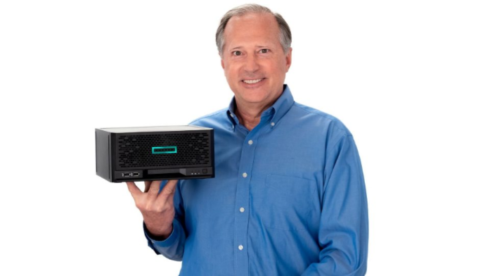 HPE has announced new IT subscription-based services targeting small businesses and remote locations. The company announced HPE Small Business Solutions, which include HPE ProLiant MicroServer Gen10 Plus with automation, remote management and security capabilities; and Intel Pentium and Intel Xeon E processors. 
"We are committed to helping small businesses innovate, serve their customers, and drive growth and digital disruption by empowering them with enterprise-class technologies that uniquely address their needs for IT expertise, budget and space," said Tim Peters, vice president and general manager, Global SMB & Mid-Market, at HPE. "The design of our latest HPE MicroServer and strategic pricing model was inspired by our SMB customers to meet their expectations for the most economical, secure and easy-to-manage solutions that supports their entire business operation."
More information is available here. 
SolarWinds Discovery integrates with the Orion Platform
The new integration is designed to reduce IT overspending and risk levels as well as improve service management processes. According to SolarWinds, IT professionals will be able to consolidate and gain visibility into asset information and unify data into an app-centric view. 
"The IT assets organizations are required to manage continuously evolve, and SolarWinds understands the communication, security, and tracking challenges that today's IT professionals face," said Steve Stover, vice president of product strategy at SolarWinds. "From quickly diagnosing and resolving major outages to preventing overspending on technology, IT teams play a vital role in meeting business objectives. This integration will empower IT professionals to get a handle on IT spending, risk levels, and the operational impact of assets to IT services."
2nd Watch releases new analytics service for enterprises
The service is designed to help enterprises make more informed, data-driven decisions. The DataOps service involves highly trained consultants working with clients to find primary business objectives, then the company will use serverless technology to connect to data sources. Other key features include governance, data exploration, storage, ability to plug into BI tools, ability to handle structure, semi-structured and unstructured data, and ability to secure data with role definitions. 
"Transforming an organization to be more data-driven requires an evolution both in technology and culture. Data initiatives die without a guiding business objective," said Robert Whelan, practice manager of data engineering and analytics at 2nd Watch. "While every organization is unique, they all want to see and act on trustworthy data. That's where our DataOps service comes into play. We combine years of experience and industry best practices with a client's unique access, security and governance requirements to help them solve business problems."