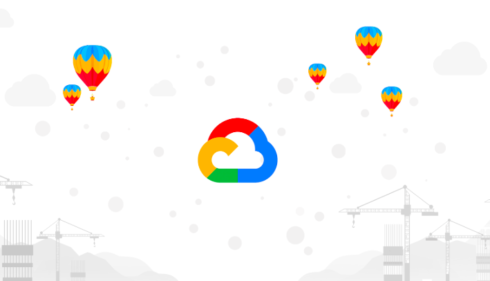 Google has announced the general availability of Migrate for Anthos, a new solution designed to help convert physical servers or virtual machines to containers in Anthos GKE.
"Migrate for Anthos makes it easy to modernize your applications without a lot of manual effort or specialized training. After upgrading your on-prem systems to containers with Migrate for Anthos, you'll benefit from a reduction in OS-level management and maintenance, more efficient resource utilization, and easy integration with Google Cloud services for data analytics, AI and ML, and more," Jennifer Lin, director of product management for Google Cloud, and Pali Bhat, vice president of product and design at Google, wrote in a post. 
Migrate for Anthos is available for free and can be used without a Anthos subscription, the company explained. 
In addition, Google announced Cloud Code, a new way to write, debug and deploy code to Google Cloud of Kubernetes clusters. "In addition, Cloud Code speeds up development against Kubernetes by extending the edit-debug-review "inner loop" to the cloud. You get rapid feedback on your changes, ensuring that they're of high quality. And when it comes to moving code to the production environment, Cloud Code supports popular continuous integration and delivery (CI/CD) tools like Cloud Build," Lin and Bhat wrote. 
InterVision introduces managed SD-WAN offering 
The new offering provides a secure managed SD-WAN solution for networking and application layer management, the company explained. 
"Security is top of mind for IT leaders, but many enterprises struggle to balance these measures with other business priorities," said Derek Brost, director of professional services and security at InterVision. "Our Managed SD-WAN offering can bridge that gap by allowing in-house IT teams time and effort creating improved security across the WAN edge while simultaneously driving value and cost savings in a variety of areas."
SaltStack provides vulnerability remediation and continuous security compliance
SaltStack announced new products joining its SaltStack SecOps family. The company is releasing SaltStack Protect for automated discovery and remediation of security vulnerabilities, and new updates to SaltStack Comply, a continuous compliance solution. 
SaltStack Protect features native CVE scanning, intelligent vulnerability prioritization, and automated remediation. SaltStack Comply now features new CIS Benchmark content for Windows 2012 R2, WIndows 2016, Debian 9, and Ubuntu 18.04. 
"IT security does an excellent job at providing visibility into infrastructure vulnerabilities. But visibility doesn't truly secure infrastructure," said Marc Chenn, SaltStack CEO. "The massive amount of coordination and work required to actually fix thousands of infrastructure security vulnerabilities as quickly as possible is daunting. Vulnerability assessment and management tools require integrated and automated remediation to close the loop on IT security. SaltStack Protect gives security operations teams the power to control, optimize, and secure the entirety of their IT infrastructure while helping teams collaborate to mitigate risk."
Loom Systems announces $10 million new venture capital investment 
The new investment will go towards the company's plans to expand in North America and EMEA as well as boost sales, marketing and research and development. Loom System provides an AIOps platform that is designed to detect IT issues as well as ingest, understand, and trend against machine data and logs. The round of funding was led by Flint Capital and included JVP, Meron Capital, and 31 Ventures Global Innovation Fund. 
"We believe that predictive intelligence driven by AIOps is a necessity in today's complex IT environments," said Loom co-founder and CEO Gabby Menachem. "We're thrilled to have Flint Capital join our existing investors as we ensure predictive IT operations intelligence is available to the entire Fortune 2000. This funding allows us to accelerate the industry-leading innovations we are bringing to the market, while we expand our sales capacity and further our expansion in North America and Europe."