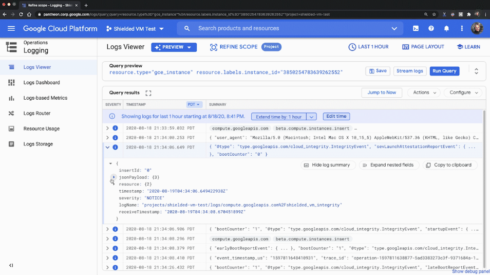 Google Cloud is expanding its Confidential Computing portfolio with two new additions: Confidential GKE Node and new capabilities for Confidential VMs.
Confidential GKE allows customers to configure GKE clusters to deploy node pools with Confidential VM capabilities. This feature will be available in beta as of the GKE 1.18 release.
Confidential VMs use memory encryption to isolate workloads and tenants from each other and from infrastructure. New capabilities include audit reports, policy controls for confidential computing resources, integration with other enforcement mechanisms, and the ability to share secrets securely with Confidential VMs. 
Synopsys and Nestwave collaborate on low-power geolocation IP solution for IoT modems
The integration will combine Synopsys DesignWare ARC IoT Communications IP Subsystem with Nestwave's soft core GPS navigation IP. The combined solution will provide a power-efficient, high-accuracy GPS solution for battery-operated devices. 
"Today's advanced navigation systems are facing unique challenges when being implemented in power-constrained IoT devices," said Ambroise Popper, CEO at Nestwave. "By combining Nestwave's low power geolocation software with Synopsys' efficient ARC IoT Communications IP Subsystem, we can deliver a geolocation solution that offers greater accuracy, lower power consumption, and lower cost compared to existing GNSS solutions."
Cyberinc and XeneX partner on a managed browser isolation service
The browser isolation will provide greater security to MSPs and their customers by protection users' browsing sessions. According to the companies, browser isolation helps ease the burden on IT and security teams while also elevating their efficiency and productivity. 
"Medium-sized and enterprise businesses look to MSPs as their trusted technology advisor to protect them from the ever-evolving threat landscape," said Kevin Nikkhoo, CEO, XeneX. "Frequently the least prepared, they are prime targets for cybercriminals. MSPs are now on the front lines of protecting their clients against data breaches, malware, ransomware, and other attacks, many of which target the browser. They are constantly looking for ways to get ahead of malicious actors. XenexShield adds a powerful tool to their arsenal in the ongoing battle against cyberattacks."