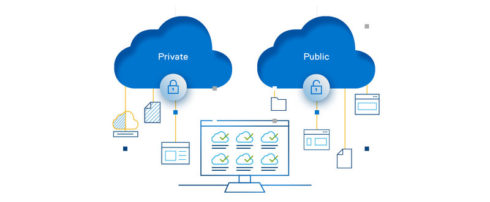 Dell has announced the release of Dell Hybrid Client, which is a centrally managed solution that can be deployed onto Dell mobile and desktop devices. It can be used to grant access to applications and data no matter where an employee lives. 
It provides endpoint security, simplified workflows, optimized productivity, consistent experiences, cloud provider flexibility, and comprehensive software support. 
"At the core of Dell Hybrid Client sits an elevated experience for both employees and IT teams," said Brooke Huling, vice president of modern computing solutions group at Dell Technologies. "For employees, Dell Hybrid Client delivers the same, personalized experience regardless of the device you chose to work on. Everything you need is at your fingertips. For IT, we've opened access to multiple clouds enabling experiences to be scaled and customized for workforces at rapid pace." 
VMware vSphere 7 and vSAN 7 get updates
According to VMware, these new releases will help IT teams support both new and existing applications using infrastructure that is developer and AI-ready, scalable, secure, and can simplify operations. 
In addition, the company announced a new step forward in its collaboration with NVIDIA to deliver an AI-Ready Enterprise platform. Updates to the platform include NVIDIA certifying VMware vSphere 7 Update 2 for the NVIDIA AI Enterprise suite, support for NVIDIA A100 Tensor Core GPUs in vSphere 7 Update 2, and support for the latest generation of NVIDIA GPUs. 
"NVIDIA AI Enterprise is a software suite optimized, certified and supported on VMware vSphere that enables customers to rapidly deploy, manage and scale AI in production with confidence," said Justin Boitano, vice president and general manager of Enterprise and Edge Computing, NVIDIA. "Through NVIDIA's collaboration with VMware, IT professionals can now support business teams with the industry's most trusted AI tools across their hybrid cloud infrastructure."
CrowdStrike completes acquisition of Humio
CrowdStrike is an endpoint and cloud workload security provider, while Humio is a log management and observability company. Humio's c-founder and CEO Geeta Schmidt,  co-founder and CTO Kresten Krab Thorup, and co-founder and chief engineer Christian Hvitved will join CrowdStrike's team.
The company was acquired for $392 million, $352 million of which was in cash and $40 million of which was in stock and options. 
"We are excited to welcome the Humio team to CrowdStrike as we join forces to stop breaches, advance our Security Cloud, and extend our ability to address non-security use cases," said George Kurtz, co-founder and chief executive officer of CrowdStrike. "Humio will enhance CrowdStrike's ability to solve real-world customer problems with its cloud-native platform by adding index-free data ingestion and analysis capabilities for both first- and third-party data. With the acquisition of Humio, we are accelerating our XDR capabilities to cloud speed, re-defining the industry standard for modern XDR."