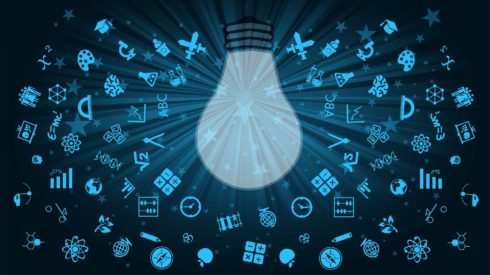 Nintex has announced a new program for training and certifying IT Ops professionals. The Nintex University will cover both business and technical roles, and help implement the Nintex Process Platform and speed up enterprise-wide digital transformation.
Participants will get training and earn certifications through a variety of formats such as on-demand courses, real-time programs and in-person training.
"Our customers must get compelling, practical returns on their investments in process management and automation," said Josh Waldo, chief customer officer of Nintex. "By establishing Nintex University, we're offering our vibrant community of customers and partners high-quality training courses and certifications to even more quickly use Nintex across all kinds of processes to see significant, immediate impact. Combined with the power of the Nintex platform, Nintex University will equip everyone to tackle any process mapping or automation challenge that comes their way."
TDK announces SmartSense for intelligent multi-sensor monitoring and remote data collection
The new sensor solution will provide remote monitoring, data collection and specific IoT sensor application outputs. According to the company, it is a one-size-fits-all solution targeted at IoT use cases such as smart homes, applications and wellness monitoring. The company also plans to expand its list of algorithms over the next couple of months.
"The module serves as an easy-to-use prototyping platform by enabling OEMs to gain application insights, signatures and environment variations. Its small size, flat base and wireless features allow for quick and easy prototyping. For example, a company manufacturing patient activity monitors needs both high-resolution and low-noise IMU data, as well as meaningful algorithmic information about patients' gait, body posture and balance. SmartSense provides all this information, enabling OEMs to quickly prototype their products while working closely with TDK to get secure access to medical algorithms and IMUs," the company wrote in an announcement.
Insight Partners acquires cloud data management company
Veeam is a backup solution provider for cloud data management. Under Insight Partners, the company will become a US company with a US-based leadership team, and will continue to expand globally.
"Veeam's strong growth, coupled with high customer retention, unparalleled data management solutions and the opportunities to expand services into new markets, make Veeam one of the most exciting software companies in the world today," Insight Partners managing director and Veeam board member Mike Triplett said. "Veeam's platform is the most advanced and complete data management solution available to businesses requiring a seamless blend of data backup and recovery, data protection, data security and data availability. We are committed to supporting Veeam's next phase of leadership and growth in the United States, continued market-share leadership position in EMEA and continued global expansion."