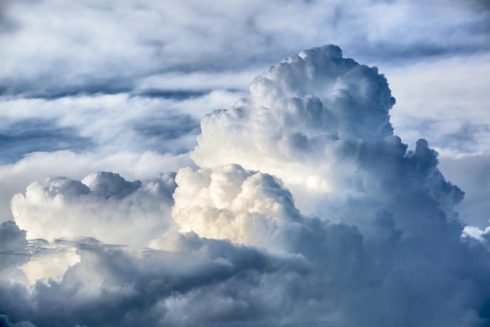 Cloud data orchestration software provider Alluxio announced new cloud offerings and integrations with its 2.1 version. In addition, the company will be strengthening partnerships with AWS and Google Cloud.
"The rise of compute intensive workloads and the adoption of the cloud has driven organizations to adopt a decoupled architecture for modern workloads – one in which compute scales independently from storage. Analytical cloud services embrace this architecture and provide the needed agility to get insights from data faster," said Steven Mih, CEO, Alluxio.
For AWS, the company will now provide Alluxio Enterprise Edition 2.1 on the Amazon marketplace, make cloud formation templates available, and tighten integration with AWS EMR service. On Google Cloud, Alluxio will integrate with Google Cloud Data Proc.
Dynatrace doubles the capacity of a Dynatrace cluster
A Dynatrace cluster now scale to 50k hosts while still maintaining system performance. In addition, Dynatrace now supports the clustering of clusters such as cross-cluster distributed tracing, analytics and management.
"We are seeing a growing number of our customers across industries evolving rapidly to web-scale clouds," said Steve Tack, SVP of product management at Dynatrace. "Driven by the shift of their data centers to the cloud and growing cloud-native workloads, it's not hard to imagine hundreds, even thousands of web-scale enterprise clouds in the not too distant future. These environments require a transformational approach.
Dynatrace also provides automated discovery and instrumentation, scale-out cloud native architectures, high fidelity distributed tracing and cross-cluster analytics, AI-powered answers, and role-based governance for global teams.
Infoblox announces acquisition of SnapRoute
Infloblox is acquiring SnapRoute for its cloud-native network services. SnapRoute is the creator of the Cloud-Native Network Operating System.
"We recognize that the future is in the cloud, and to meet customer demands for flexibility, scalability, adaptability, enhanced security and speed, it will become increasingly important for network and security services to be cloud-native," said Jesper Andersen, President and CEO of Infoblox. "We are thrilled to welcome the SnapRoute team as we work together to leverage their innovative technology and IP to rapidly expand the services we offer on our BloxOne™ platform."
Diamanti announces $35 million round of funding
Bare-metal hyper converged platform for Kubernetes and containers provider Diamanti will use the money to accelerate global go-to-market initiatives and increase investment in engineering resources as well as drive its hybrid cloud roadmap. The funding included participants from CRV, Goldman Sachs, GSR Ventures, Northgate Capital and Threshold Ventures.
"This funding round demonstrates investor validation for Diamanti's vision of helping enterprises run containerized applications both on-premises and in the cloud," said Tom Barton, CEO of Diamanti. "We're especially pleased to be working with ClearSky on better connecting Diamanti into core vertical markets like energy and Fortune 500 enterprises that are aligned with our value proposition."