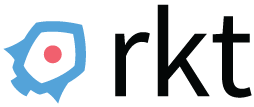 The Cloud Native Computing Foundation (CNCF) announced it has voted to archive the rkt project. The project is an application container engine that was developed by CoreOS for cloud-native environments. According to the CNCF, while rkt was popular when it was created in December 2014, user adoption has severely declined. 
CNCF hosts other container runtime projects such as containerd and CRI-O, and said that users are straying away from rkt in favor of these projects. Being archived means the foundation will no longer provide full services. It will, however, provide documentation updates as users transition. 
More information is available here. 
Rancher Labs announces Platinum Partner Program
The new program is meant to expand the company's enterprise reach as well as help partners in the container management space. The program is being launched with five charter members: BoxBoat Technologies, CloudOps, Redapt, Root Level Technology, and RoundTower. 
"The market opportunity for container management software is enormous," said Sheng Liang, co-founder and CEO, Rancher Labs. "The Platinum Partner Program helps us expand our enterprise reach while creating new opportunities for our partners to help customers successfully run Kubernetes everywhere."
The program will include Rancher training and certification, co-hosted training, and co-marketing opportunities. 
Singularity Enterprise now generally available 
Sylabs is releasing Singularity Enterprise to help business adopt containers across production environments. 
The self-hosted offering solution features:
The ability to build containers without requiring privileged access on shared resources 
A container library for sharing Singularity Image Format files and maintaining versioned history
And a Keystore for exchanging key materials
"The message from our early adopters and emerging prospects has been consistent and clear: they overwhelmingly seek services that ensure a seamless transition from proof-of-concepts to production," said Sylabs CEO and founder Gregory Kurtzer. "Singularity Enterprise enhances the prospects for success by enabling teams to rapidly deliver production deployments. The flexibility granted through self-hosting is allowing our customers to deploy Singularity Enterprise on their own terms – in their on premise datacenters, in private clouds, and even hybrid cloud configurations."
CloudKnox Security now on AWS
CloudKnox Cloud Security Platform for VMware Cloud is now available on AWS. According to the company, this will help organizations operating across hybrid cloud environments. 
"VMware Cloud on AWS technology partners enable customers to deploy the same proven solutions seamlessly in both the public and private cloud. VMware simplifies the deployment and eliminates the need for partners to refactor solutions for VMware Cloud on AWS. If a partner solution works on-premises in a VMware vSphere environment, it will easily support VMware Cloud on AWS. VMware technology partners complement and enhance native VMware Cloud on AWS service and enable customers to realize new capabilities," the company wrote in a statement.