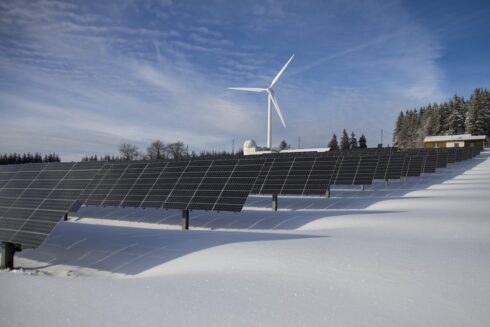 IBM has announced that it has partnered with the digital transformation consulting firm EY to help organizations incorporate sustainability into their transformation goals.
Together they will work on initiatives and offerings to help businesses accelerate sustainability and other environmental, social, and governance (ESG) plans.
Some planned offerings include scope 3 greenhouse gas emissions accounting and management, ESG managed services, and an asset management tool (SEAM) for scope 1, 2, and 3 carbon capture, analysis, and decision support. 
The EY SEAM tool utilizes IBM Maximo Application Suite, and can be used to calculate carbon emissions data, which can then be reported and used to create targets to drive future action. It is best suited for asset-heavy industries like civil infrastructure, telecom, energy, mobility, and manufacturing.
They have also worked together on the EY Sustainable Travel Approval Tool (STAT), which will encourage employees to book more sustainable travel choices. It also provides greater visibility into the carbon footprint of business travel.
According to IBM, STAT has already been deployed in 41 markets and has cut one-day travel from 18% to 3% of total trips, and increased train bookings from 10% in 2019 to 36%. 
"A global energy crisis, rising costs and new regulations are among the ongoing and increasing challenges organizations face as they act to deliver upon their sustainability goals while still balancing revenue, risk and driving shareholder returns," said Kareem Yusuf, senior vice president of product management and growth at IBM. "IBM's expanded collaboration with EY is a critical step forward in helping our joint clients accelerate their most pressing sustainability and business objectives."