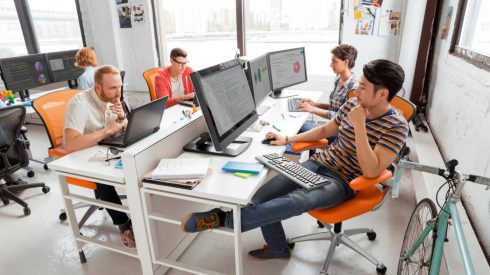 HPE announced the Memory-Driven Computing Sandbox to introduce edge customers to a new computing architecture for delivering applications and proofs-of-concept. The incubation practice will leverage expertise from HPE and HPE Pointnext to foster specialized skills for solving Big Data problems.
"We believe that all data is valuable. Our vision for Memory-Driven Computing is to enable customers to capture, keep and refine every last bit of their data, up to 10,000 times faster than yesterday's solutions," said Beena Ammanath, global vice president of AI, data and innovation at HPE. "The introduction of HPE Pointnext capabilities for Memory-Driven Computing will accelerate our ability to bring Memory-Driven Computing technologies to our customers and help them solve some of their most complex problems and more quickly than ever before."
The sandbox is meant to be a operating and development environment for developers, and will feature HPE Superdome Flex with software-defined scalable memory. According to the company, software-defined scalable memory is from The Machine research project.
"Software-Defined Scalable Memory includes new software and firmware advances that enable the industry-leading Superdome Flex memory fabric to address significantly larger pools of shared memory than previously possible. The technology provides the ability to compose memory on the fabric and offers the ability to scale to 96 terabytes, all while offering faster and more resilient performance," HPE wrote in its announcement.
HPE hopes The Machine research will eventually power a mesh of systems such as distributed systems at the edge and more mission-critical systems at the core of operations.